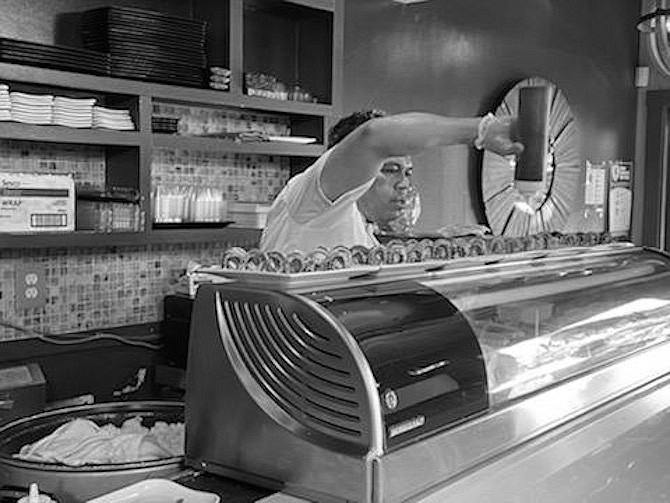 New restaurants, new chefs, new sweet treats – it's a time of change in Alexandria's restaurant world. Here are some bites to sustain you as the summer rolls along.
Kismet Modern Indian to Open in Old Town
Aficionados of the area's Indian cuisine are likely already well versed in the District's Karma Modern Indian, located on I Street Northwest. But soon Karma fans will be able to get a taste of owners Sachin Mahajan and Ajay Kumar's well known flavors right here in Alexandria. This fall, the creators' new concept, Kismet Modern Indian, will open its doors at 111 N. Pitt St., former home of both Pat Troy's Ireland's Own and more recently BurgerFi. Look for a more casual atmosphere than big sibling Karma offers in the District; and keep an eye out for an opening date as the weeks roll by.
New Chef at Kaizen Tavern
Has it been a minute since you visited Del Ray's Kaizen Tavern? Get ready for a change. There's a new chef at the helm, but longtime Alexandria diners won't be surprised to hear his name. Melvin Urrutia, formerly of The Handover, People's Drug and the long-departed but much-missed Flying Fish, has entered the kitchen at Kaizen, putting a new spin on the menu as a result. 1909 Mount Vernon Ave.
Olympics-Themed Doughnuts at Elizabeth's Counter
After a yearlong delay, it's well past time to get into the Olympics spirit, and Elizabeth's Counter is ready to get the party started with some themed doughnuts. The plant-based delicacies adorned in red, white and blue come onto the scene July 23, the same day as the opening ceremonies, and persist through the Games. 804 N. Henry St.
Hope Nelson is the author of "Classic Restaurants of Alexandria" and owns the Kitchen Recessionista blog, located at www.kitchenrecessionista.com. Email her any time at hope@kitchenrecessionista.com.