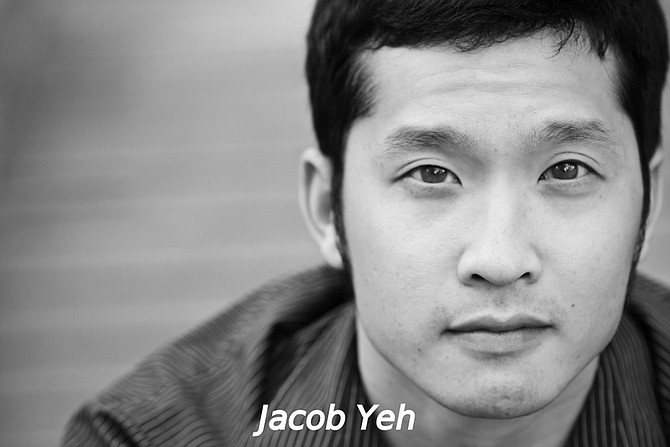 To bring sharp, rolling laughter to in-person audiences, comedy opens the new season at NextStop with "An Act of God." "I am so unbelievably excited about sharing the joy of live theatre with our community again," said Evan Hoffmann, Producing Artistic Director, NextStop Theatre.
"It has been an unbelievably trying time for all of us," added Hoffman. "So we thought it was only fitting to make our return with a collection of shows that are all about celebrating our ability to face uncertainty with grace, to overcome adversity with conviction, and above all else, our capacity to persevere with compassion and perhaps some humor!"

"An Act of God" is written by 13-time Emmy Award winner David Javerbaum ("The Daily Show with Jon Stewart"). Its premise is that God, along with two "wingmen," try to deal with pressing issues that have been confounded humanity, including the question "what is going on?"

The comedy is directed by Helen Hayes Award winner Tuyet Thi Pham, making her NextStop directing debut. Local audience favorite, Jacob Yeh (NextStop's "Pride and Prejudice" and "East of Eden") stars in a very singular role. His character has so much to try to explain to humankind. How will they respond?

NextStop also announced a three-show Fall 2021 lineup of jubilant productions. Following "An Act of God," NextStop will produce an outdoor community action adventure: "Ken Ludwig's Sherwood: The Adventures of Robin Hood." There will be a very special location for this NextStop production staged in the parking lot of the Northwest Federal Credit Union Headquarters in Herndon. The playwright, Ken Ludwig is known for his huge array of witty works. Six of his comedies have been produced on Broadway. Megan Behm will direct the clever comedy. Production dates are Sept. 10-19, 2021. NextStop will then produce a musical comedy spoof that takes as its target all things disco and classic disaster films. It is titled "Disaster!" by Seth Rudetsky and Jack Plotnick. The full-speed sendup will be directed by Evan Hoffmann with choreography by Ashleigh King and Music Direction by Elisa Rosman.
"We are thrilled to finally be able to welcome patrons back into our theater," said Vicki Kile, President, NextStop Theatre Company. "Evan has put together a Fall season that is sure to entertain, inspire, and delight all those who, like us, are so ready to escape back into the magical world of theater!"
Where and When
NextStop Theatre presents "An Act of God" at 269 Sunset Park Dr., Herndon. Production runs Aug. 12 to Sept. 5, 2021. Performances: Thursdays, Aug. 12 and Sept. 3 at 8 p.m., Fridays at 8 p.m. Saturdays., Aug. 14 and 21 at 8 p.m., Aug. 28, and Sept. 4 at 2 p.m. and 8 p.m., Sundays, Aug. 15 and Sept. 5 at 2 p.m., Aug. 22 and 29 at 2 p.m. and 7 p.m. Tickets: $35. General Admission. Call 703-481-5930 or visit https://www.nextstoptheatre.org/. Three show fall season packages information available at https://www.nextstoptheatre.org/. An announcement about NextStop's spring 2022 season is expected later this fall.
Note: NextStop Theatre is accessible to persons with disabilities. Wheelchair accessible seating may be purchased online or by calling the box office.