On June 13, 1972, Fairfax County Police officers were called to the area of Old Colchester Road and Hassett Street in Lorton for a teenager who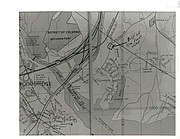 discovered a body in a creek. When officers arrived, they saw a young boy's body partially submerged in the Giles Run creek, formerly known as Massey Creek. The boy did not have any clothes on, nor were any found nearby, the police said. The boy was African American and detectives believed he was four to six years old when found. He had obvious signs of trauma to his upper body. The investigation led detectives to believe the child was recently placed in Giles Run at the time of the investigation. Detectives combed through missing children files for anyone matching his description. Cases with a similar description were reviewed but were not a match.
With the help of a local social group, the Charlites, the boy was buried in the Coleman Cemetery in Mount Vernon. The group named him Charles Lee Charlet.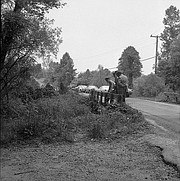 In 2004, the National Center for Missing and Exploited Children assisted the FCPD detectives by generating an image of Charles's face based on photographs taken in 1972. The image was widely circulated in the area, but his true identity remains a mystery.
When the Derecho hit Virginia on June 29, 2012, the cemetery where Charles was buried was severely damaged and many headstones were displaced. Sadly, the exact location of his burial plot was lost in the storm, the police said.
When the cold case was posted on the FCPD social media page, the responses poured in. "Beyond sad for this precious little one. Prayers that the case is solved. He needs justice and an identity," wrote one woman. "This is an absolutely horrible story," added another. "Happy that he was buried and given a name, but sad that his true identity has never been found and the person(s) responsible haven't been found either. He deserves justice," she wrote.
To this day, his identity remains unknown. FCPD detectives are asking for any information related to his identity, the identity of those responsible for his death or anyone involved in the burial, please contact FCPD detectives at 703-246-7511. Tips can also be submitted anonymously through Crime Solvers by phone – 1-866-411-TIPS (866-411-8477), by text – Type "FCCS" plus tip to 847411, and by web. Anonymous tipsters are eligible for cash rewards of $100 to $1,000 dollars if their information leads to an arrest.