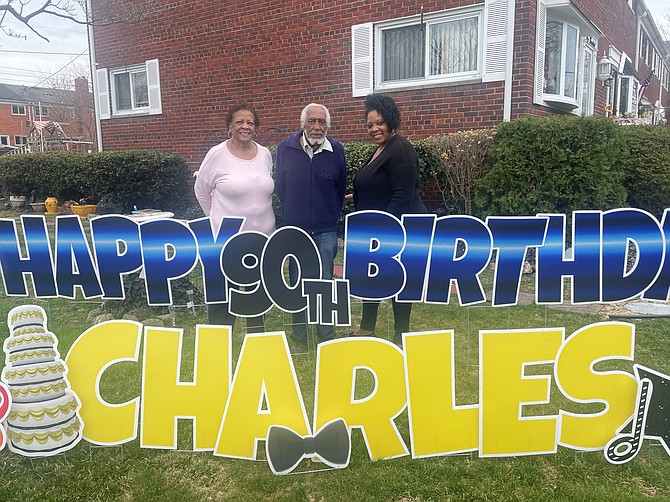 On March 11, it was official: Charles Nelson became a nonagenarian, celebrating his 90th birthday with family at his home in Alexandria.
"Granddaddy is a wonderful man," said granddaughter Shaye Nelson. "He has always been there for the family and always put us as his priority. We call him the 'GOAT' because he's the greatest of all time."
Nelson's daughter Gail praised her father and recalled his role as the "neighborhood dad."
"Dad was a father figure in the neighborhood," said Gail Nelson. "I remember he had this pick-up truck and all the little guys in the neighborhood would come and sit in the back and dad would just talk with them. So many of them didn't have dads, so he was the neighborhood dad and mom was the neighborhood mom."
Gail Nelson also praised her father for his humble nature.
"My dad is a very humble man," Gail Nelson said. "He grew up in humble beginnings and is still humble to this day. As a provider, father, teacher, guidance – anything that you needed he was there to support his family."
Nelson, a veteran of the U.S. Air Force, was simple in his advice for others: "Obey your parents and stay out of trouble."