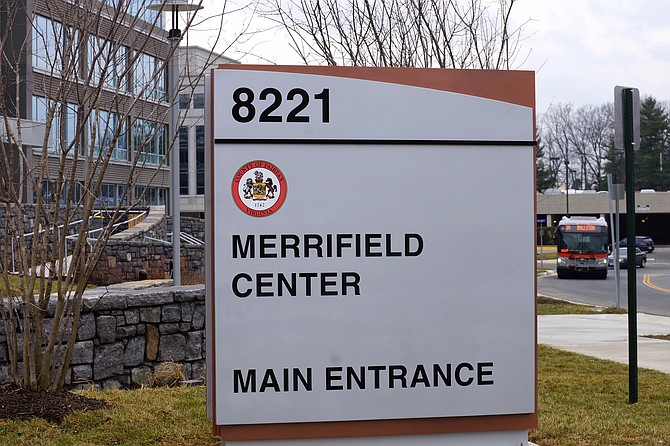 Resulting from the tumultuous and emotionally charged past year, there's been an uptick in reported mental health conditions. The demand for mental health treatment for conditions such as anxiety, depression and suicidal ideation have increased by nearly 40 percent over the past year. During May, Mental Health Awareness Month, those in the profession are working to raise awareness, educate the public and fight stigma around mental health.  
"The stress of the pandemic, the murder of George Floyd, and other civil rights atrocities over the past year have certainly driven more people to seek out behavioral healthcare services, said Kurt Larrick, assistant director, Arlington County Department of Human Services. "Surveys show a major increase in the number of U.S. adults who report symptoms of stress, anxiety and depression during the pandemic, compared with surveys before the pandemic."
"It is tough to secure affordable treatment," added Allana Taylor, Director of Student Counseling Services at Marymount University. "This is true, especially in this area, where private providers are able to fill their caseloads with clients who can afford to pay out of pocket."
Community Services Boards (CSB), a public agency with a mission of providing affordable mental health services to both children and adults, is one resource in Virginia. "CSBs are the best alternatives … for low-cost services," said Taylor. "Every county or locality has a CSB. They provide publicly funded mental health, substance abuse, and intellectual disability services. CSBs offer a sliding fee scale based on income. Those who typically have minimal income, can be seen for low to no cost."  
"The CSB offers a range of telehealth and in-person services including individual and group therapy … psychiatric services and crisis stabilization," said Lisa Flowers of the Fairfax-Falls Church Community Services Board.  "Individuals are assessed and based on need are provided a treatment recommendation to the appropriate level of care." 
On college campuses mental health is often neglected by students. On college campuses many students feel embarrassed or ashamed when it comes to discussing their personal struggles, says Jennifer Kahler, director of Counseling and Psychological Services at George Mason University.
"[Students] often have a misconception that they only should seek help when or if their problems are severe, not realizing seeking help earlier can often prevent the issues from becoming more severe," she said.  "The stigma of seeking help for mental health issues, as well as the stigma of having mental health needs remain a problem at Mason as well as universities throughout the U.S."
In addition, students are busy and feel as though they do not have time to seek counseling.
As part of STEP-VA, a long-term state mandated initiative designed to improve the community behavioral health services available to all Virginians, Arlington's Department of Human Services and Community Services Board, implemented same day access for behavioral healthcare services before the pandemic, says Larrick.
"With same day access, individuals who are interested in seeking mental health or substance use treatment services can get a service eligibility assessment on a walk-in basis, without an appointment," he said. "[When] the pandemic hit we had to change things around. We still do same day access, but instead of coming in person, we provide the services virtually or over the phone." 
While acknowledging that stumbling blocks to mental health care still exist, Flowers says that mental health professionals, "are committed to tackling these barriers and continuing to let people know that [they] are  going to do everything they can to help, to establish a rapport and to generate trust and meet the needs of those we serve and our communities."
Locating a Community Service Board Near You
CSB/BHA Directory - Virginia Association of Community Services Boards (VACSB)
Alexandria Community Services Board
720 N. St. Asaph St., 4th Fl.
Alexandria, VA  22314
(703) 746-3400
Website: https://www.alexandriava.gov/CSB
Fairfax-Falls Church CSB
Phone: (703) 324-7000
Coverage Area: Fairfax County, City of Falls Church, City of Fairfax
Website: https://www.fairfaxcounty.gov/community-services-board/#gsc.tab=0
Arlington County CSB
2120 Washington Blvd., Arlington, VA  22204
(703) 228-5150
Website: https://health.arlingtonva.us/behavioral-healthcare/