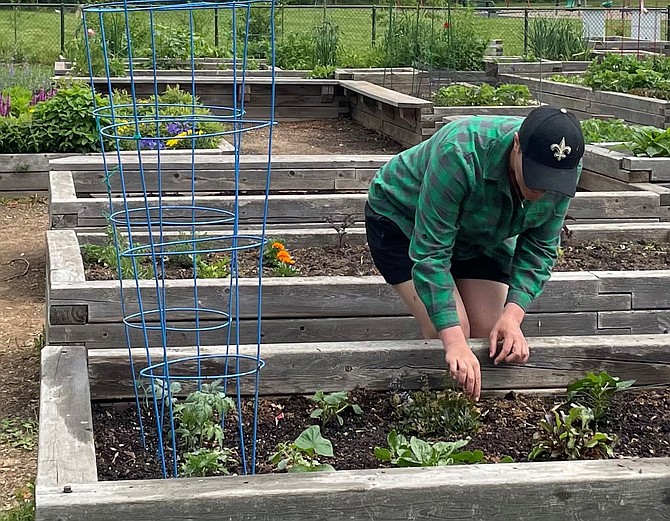 With warmer temperatures settling in across the region, gardeners have taken to the outdoors, with community gardens growing in popularity across the city.
"I've never done this before," said Kate Schultz, who joined the Dale Street Community Garden last year. "I am new to the neighborhood and this has been a great way to meet people."
The Dale Street Community Garden is located at 65 Dale St. in the Arlandria neighborhood of Alexandria. It opened in 2018 and offers 42 raised beds for rent along with communal space for demonstration gardens and horticulture education.
"Kids come regularly on the weekends to learn about gardening and tend to some of the community plots," Schultz added.
Three sizes of raised beds are available and membership priority is given to neighborhood residents within a half mile radius of the garden.
The Dale Street Community Garden is one of seven community gardens operated by the city as a way to help increase Alexandria residents' access to locally grown, environmentally sustainable foods as part of the Healthy Food Alexandria initiative.
The gardening season runs March 1 through Nov. 30 each year and a portion of food grown in the gardens is donated to local food banks.
"I am new to this," Schultz added. "But I have discovered that gardening is something that has brought a lot of joy to my life."
For more information, contact Alexandria Community Gardens, Park Operations, RPCA at 703-746-5496 or RPCAgardens@alexandriava.gov.