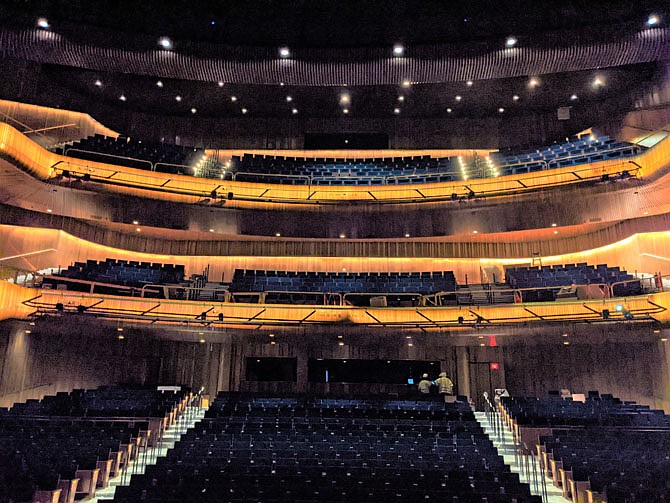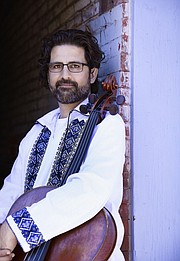 Fairfax County — The Fairfax Symphony Orchestra opens its 64th concert season at the new 1600 seat Capital One Hall in Tysons. The FSO brings the beauty of live, in-person, indoor, orchestral music to patrons for the first time since concerts were cancelled due to the pandemic in early 2020.
Under the baton of FSO music director and conductor Christopher Zimmerman, the concert will include works from Bernstein, Beethoven and Saint-Saëns. Joining the FSO will be Israeli-American cellist Amit Peled performing the Cello Concerto No.1 by Saint-Saëns.
"We're thrilled to return to the stage in our concert debut at the gorgeous Capital One Hall. We invite all music lovers to join us to experience the joyous music of Bernstein and Beethoven, and the excitement of hearing Amit Peled—one of the most engaging cellists of our time — play Saint-Saens' beautiful cello concerto within the architectural splendor and distinctive acoustics of this stunning venue," said Zimmerman.
"We want our audiences not to be simply entertained, but to be moved, inspired, and energized as we come together to experience great, live music again," added Zimmerman.
"The FSO is proud to serve as the first Fairfax County arts organization to perform in the beautiful new Capital One Hall. We express our gratitude to Capital One, ArtsFairfax, and our partners at Fairfax County for making this new venue a reality," said Jonathan Kerr, FSO Executive Director. The FSO's season will span multiple venues including George Mason University's Center for the Arts.
True to its long-standing mission, the FSO will deepen its service to Fairfax County schools and teachers across the region through its virtual education programs. "This season, we continue expanding our programs with the launch of our Diversity Fellowship to enhance opportunities for student musicians from backgrounds currently under-represented in professional orchestras today." added Kerr.
"We are thrilled for the opening of Capital One Hall, a dynamic arts and entertainment destination located just steps from the McLean Metro Station in Tysons," said Jonathan Griffith, managing director, Capital One Center. "To celebrate our inaugural season, we are delighted to welcome the Fairfax Symphony Orchestra for a magical evening of music and artistry."
Join the celebration as the FSO performs at the glorious Capital One Hall.
Note: Capital One Hall Health and Safety Mask & Vaccination Policy: All event attendees regardless of age prior to attending an event at Capital One Hall must provide proof of full vaccination, the last dose of which was administered at least 14 days prior to entering Capital One Hall, or a COVID-19 negative test approved by the CDC taken no more than 48 hours before entering Capital One Hall. Proof of vaccination can be your physical vaccine card or a photo of your card. The name on the card must match the name on your photo ID. All attendees, regardless of age or vaccination status, must wear protective masks while inside Capital One Hall except when actively eating or drinking. For details go to www.CapitalOneHall.com
Where and When: Fairfax Symphony Orchestra
with Christopher Zimmerman conductor and guest artist Amit Peled, presents Bernstein, Saint-Saëns, & Beethoven, at Main Theater, Capital One Hall, 7750 Capital One Tower Rd, Tysons, Va. 22102.
Saturday, Oct. 9, 2021 at 8 p.m.

Program includes:

Bernstein: 3 Dance Episodes from "On the Town;" Bernstein: "Take Care of this House;" Saint-Saëns: Cello Concerto No.1 with Amit Peled, cello; and Beethoven: Symphony No. 7. Tickets: $25, $39, $55, $65.

For tickets visit www.fairfaxsymphony.org or call 703-563-1990