Here are a few of the many caring employees of the Fairfax County Animal Shelter, who daily care for homeless pets. From mice, guinea pigs, and bunnies, to snakes and turtles, to exotic birds and the occasional chickens and horse, and to the far too many dogs and cats who need a home, shelter employees provide a safe place, food, and human companionship. 
In 2021, 3,177 animals of all types passed through those comforting arms, most on their way to connecting with an area family seeking a pet. Meet some of the shelter employees who make it possible for our voiceless, homeless animal neighbors to find lasting comfort and a home
Photos by Susan Laume/The Connection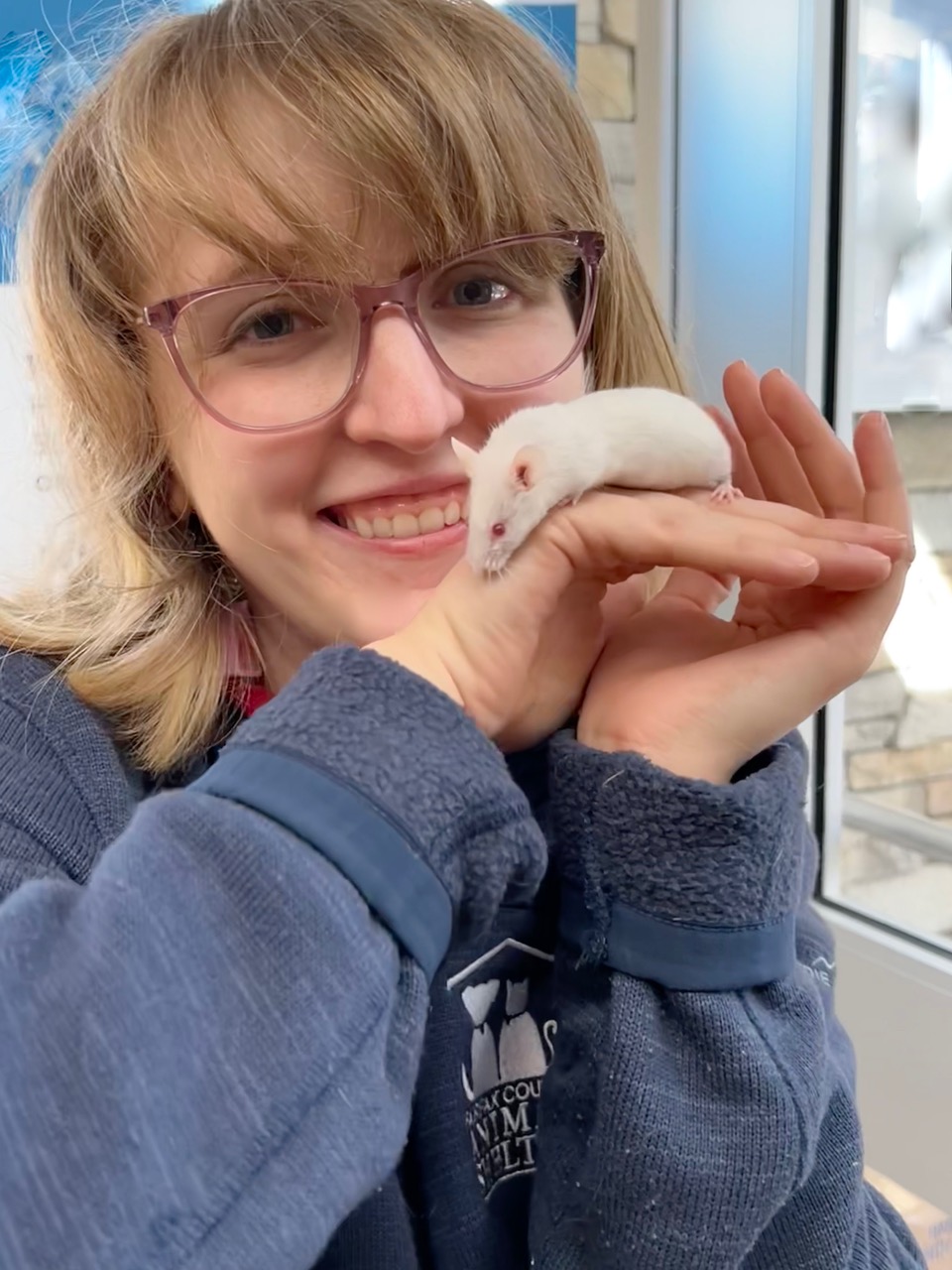 Anna Wilson with Snowball, a one year old male mouse, now at the Fairfax County Animal Shelter, described by staff as "the best mouse in the whole wide world," and that's a lot of mice!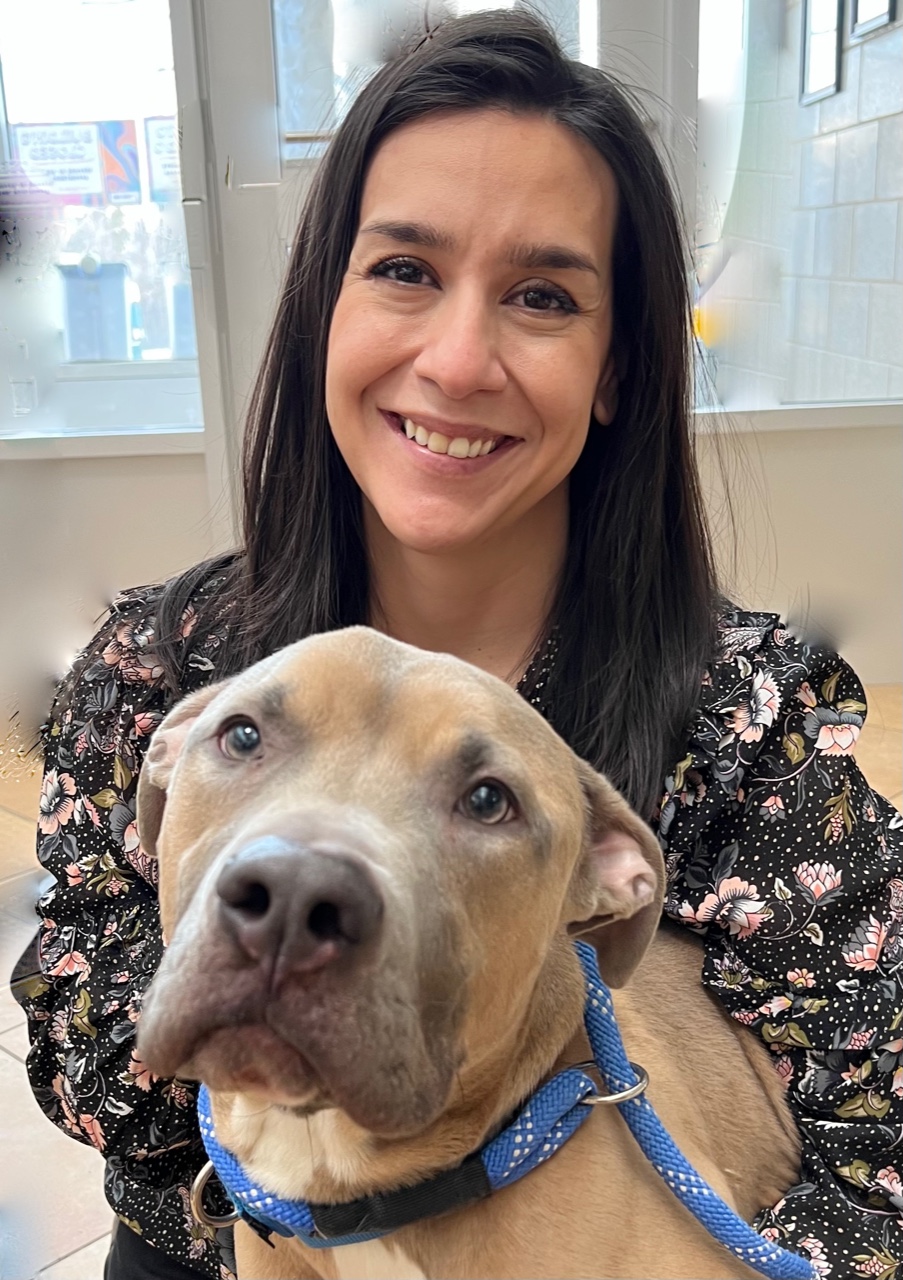 Katherine Denvano, humane education coordinator, with 2 year old Toby, a friendly, fast learner with a huge smile (Pet ID 42623643)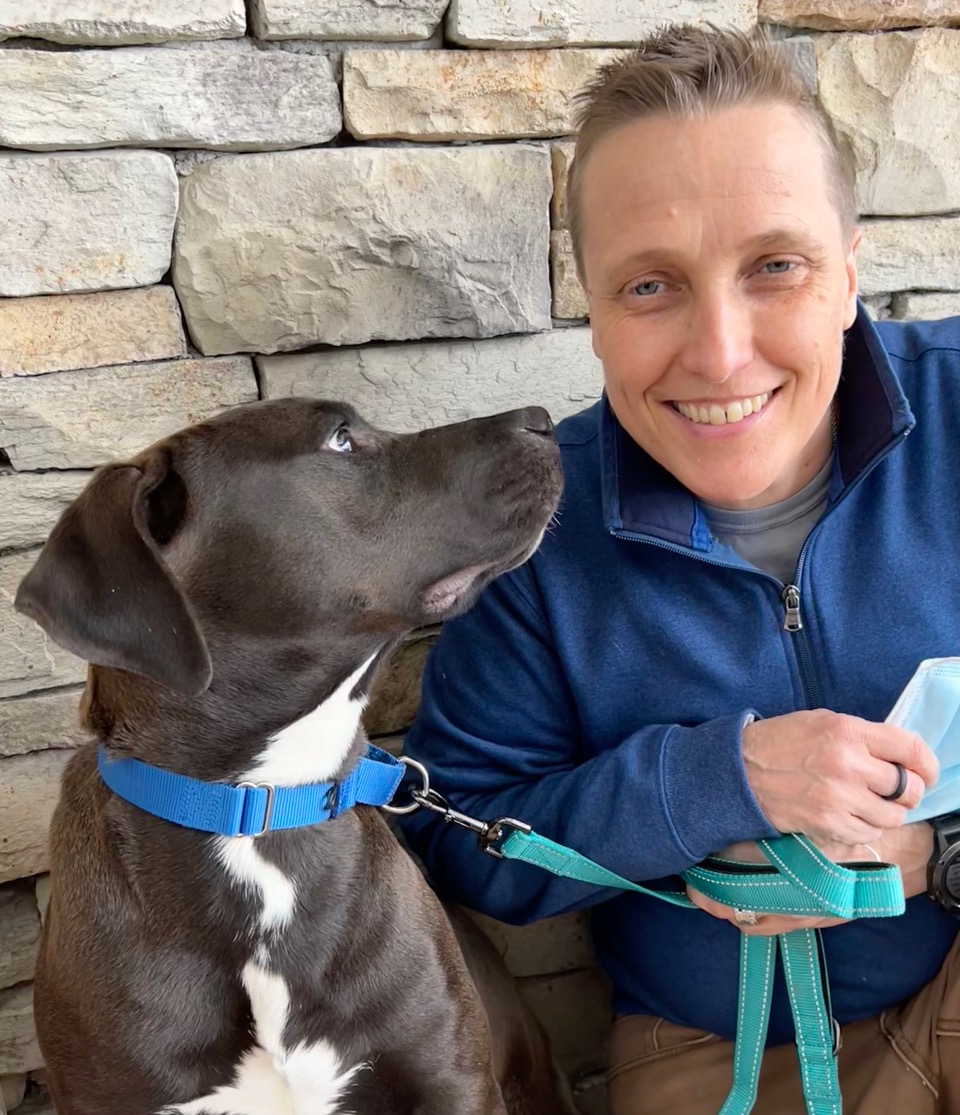 Heather Baskett, animal care manager, with Storm, aka Stitch, a 2 year old happy-go-lucky, full of fun girl (Pet ID 49389592)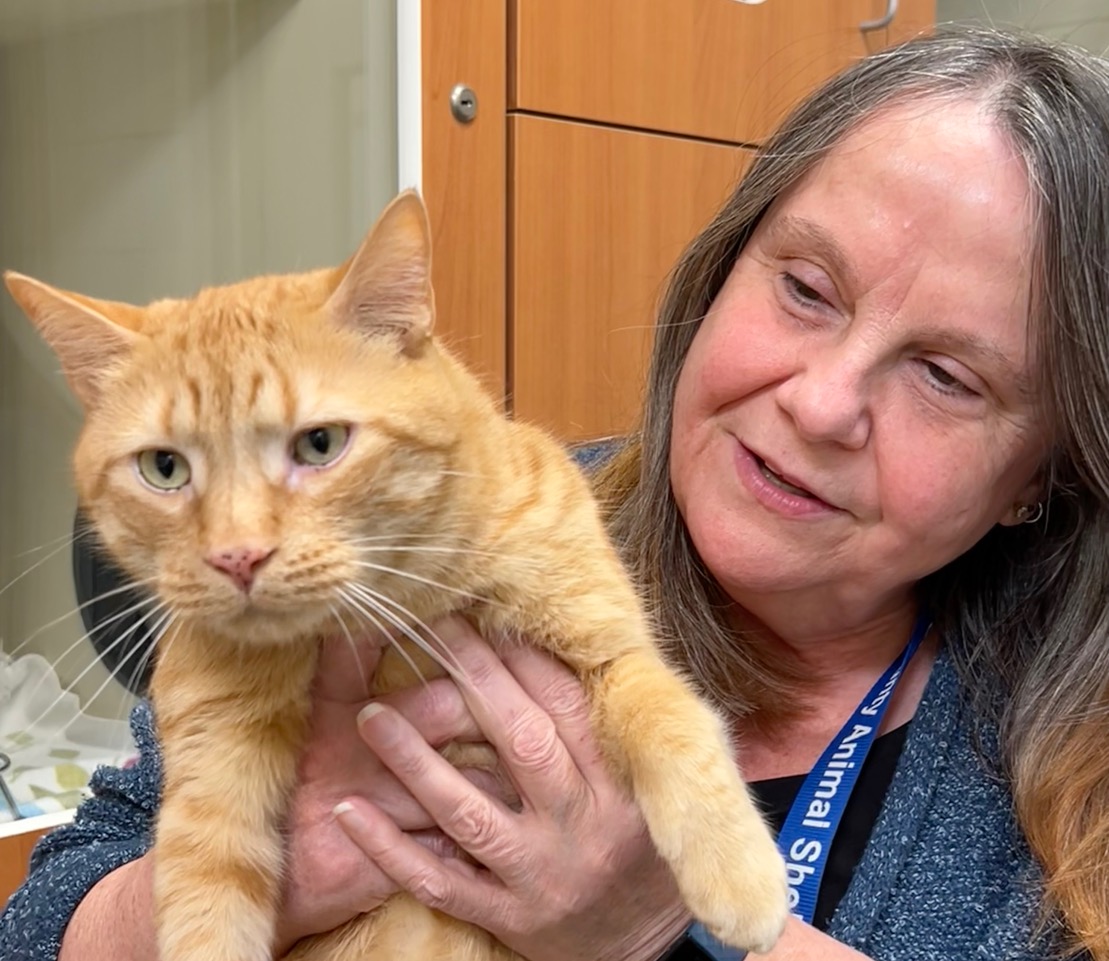 Melanie Leopold, foster & rescue coordinator, with chatty and snuggly, Dio, an orange 5 yo male short hair, with a freckled nose (Pet ID 47573053)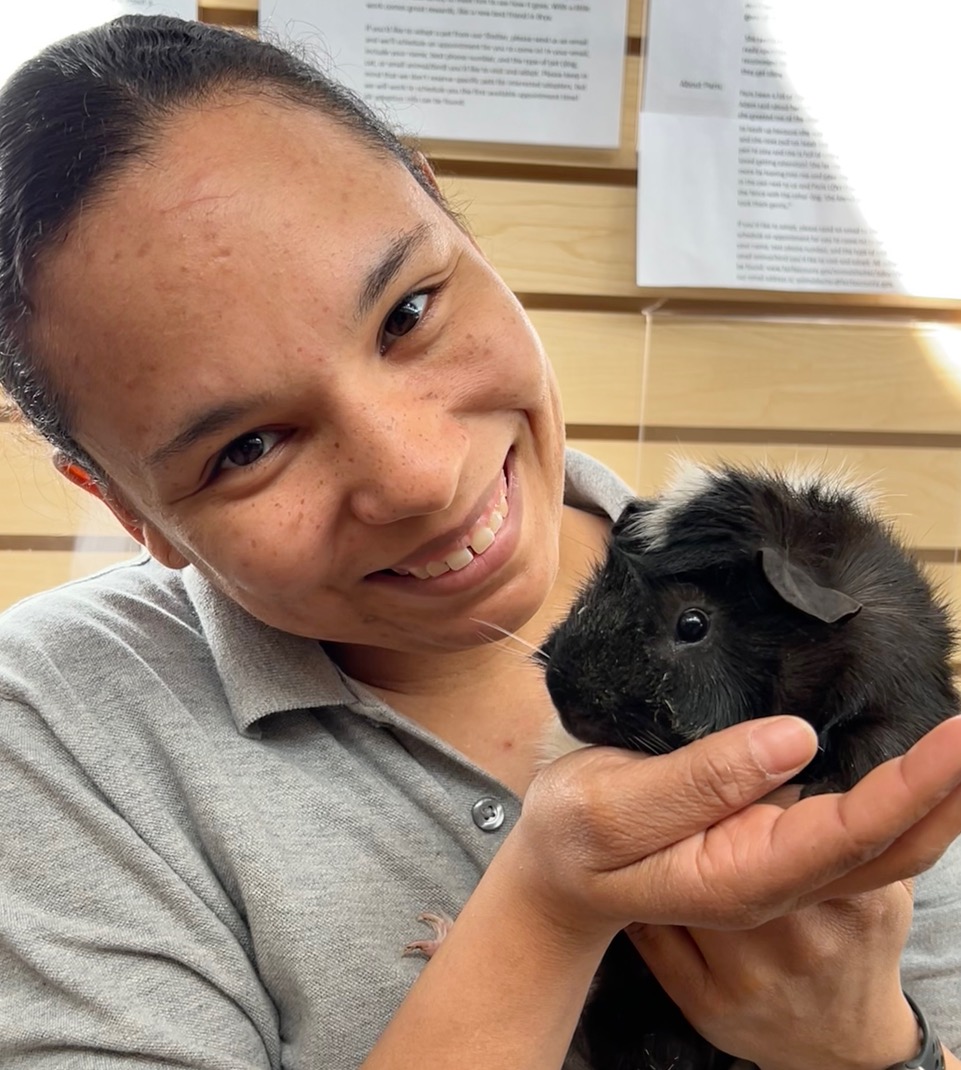 Dannie McClammy, shelter caretaker, with Duff, an 8 month male Guinea pig, a playful dude, who was adopted soon after being photographed.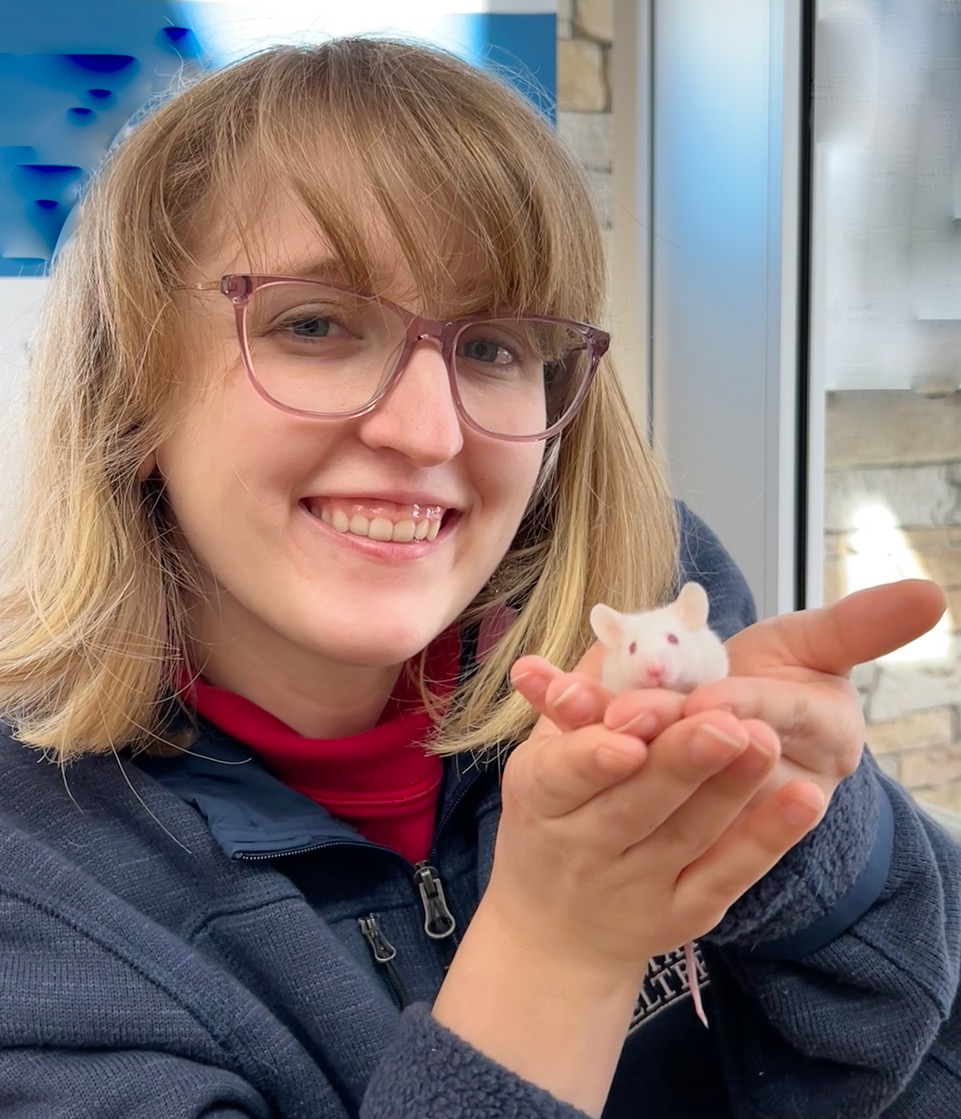 Anna Wilson, administrative assistant, with "best mouse," Snowball, a one year old male, who likes to be held and to snack on string cheese and veggies (Pet ID 47890843)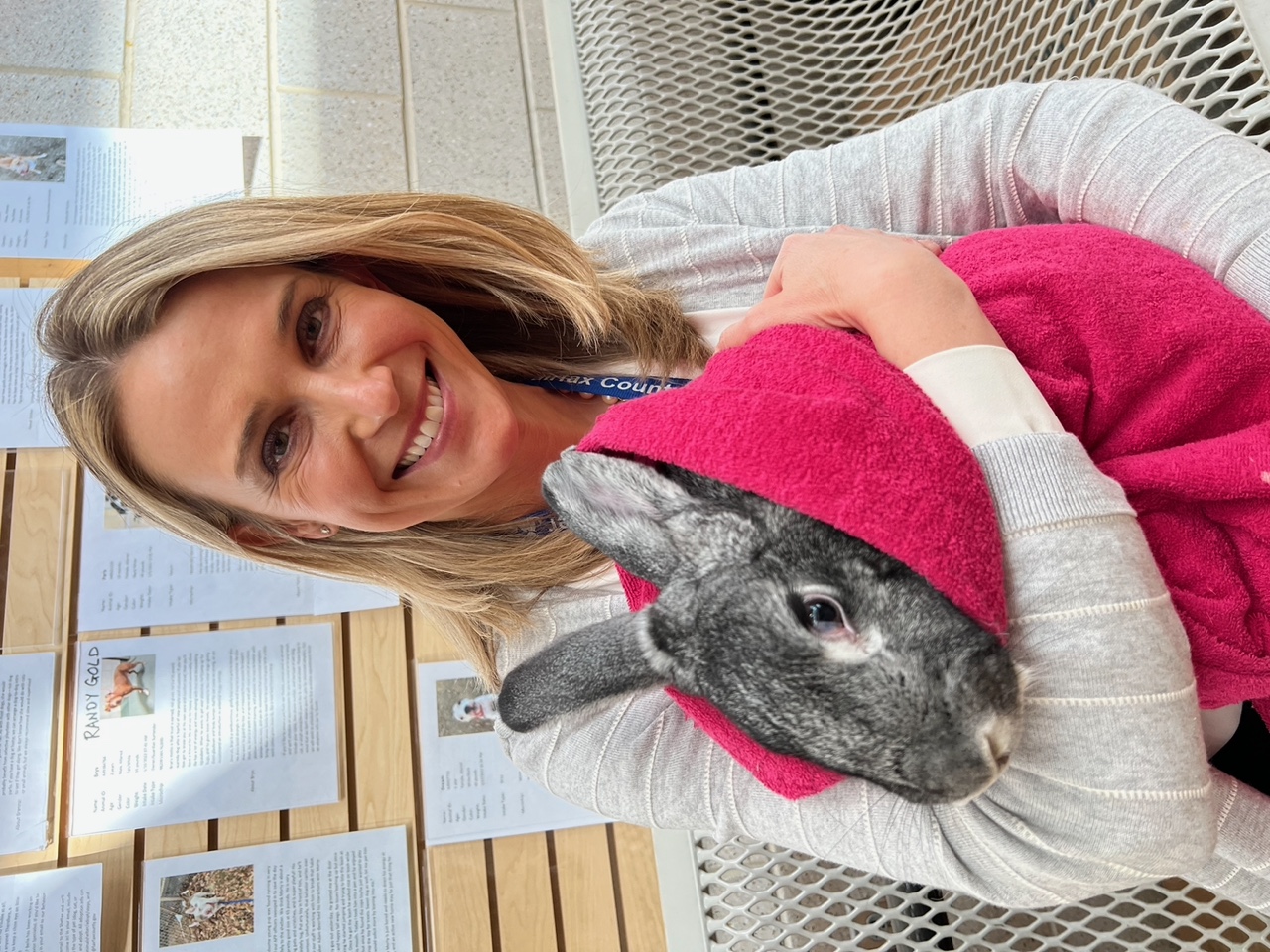 Reasa Currier, shelter director, with Gandalf, a 3 year old male Chinchilla rabbit, coming in at 12 pounds. This gentle giant with office assistant experience, is ready to take over a home office staff of kids and small dogs (Pet ID 49422570)