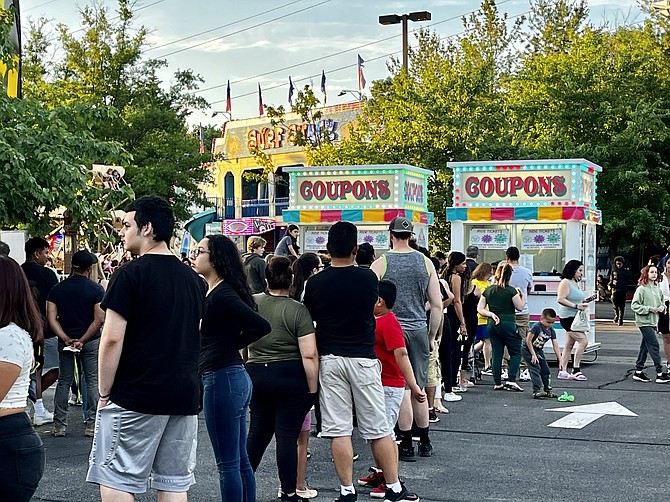 Fun awaited families and individuals at the Thursday, June 2 through Sunday, June 5, 2022, Herndon Carnival when it returned to its 2019 home, the parking lot of the Northwest Federal Credit Union (NWFCU) headquarters at 200 Spring Street, Herndon. Due to the pandemic, the much-loved Herndon Festivals in 2020 and 2021 had to be canceled, breaking what would have been the 40th and 41st consecutive years.
In preparation for the 2022 event, the town's Parks and Recreation department, which produces the festival, had to develop a new idea that would pose less financial risk. The event could be canceled at the last moment because its production would depend on COVID-19 transmission levels in the area. Town staff pivoted to a smaller-scale event, a carnival.
The Herndon Carnival featured free admission,  22 rides, games, seven food vendors, and a free shuttle bus service. The 5K Race and Fitness Expo at the Community Center occurred on Sunday. According to a statement on the website for the Herndon Festival, patrons can "look for a full Herndon Festival in 2023." The site is not disclosed.