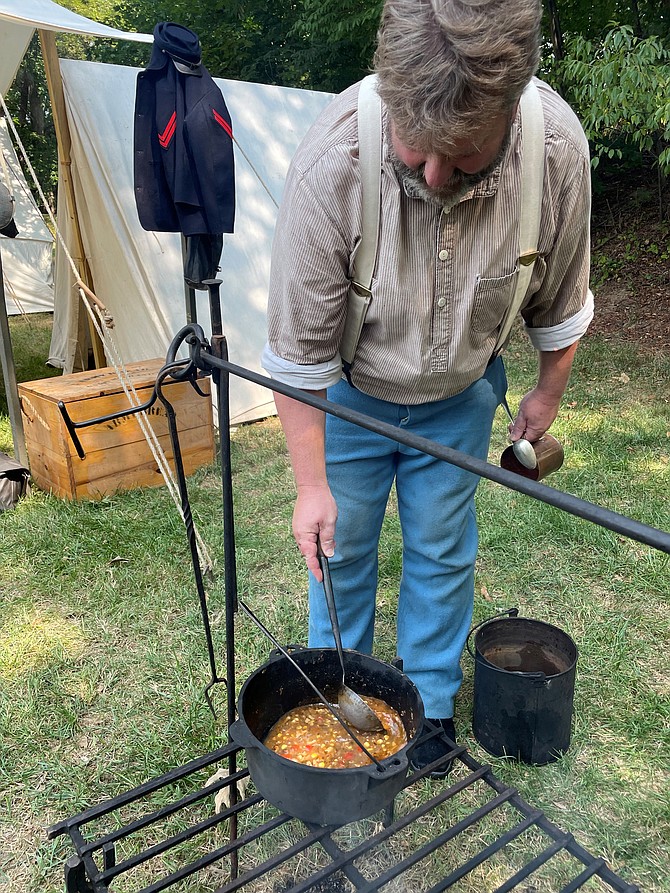 Fort Ward Museum presented its Civil War Artillery Day Sept. 17 as part of its ongoing living history program.
The program featured reenactors from the 1st Connecticut Heavy Artillery, a Union regiment that was stationed at Fort Ward during the Civil War.
"We have artillery firing demonstrations today as well as ordinance displays and period food prep," said a reenactor portraying Captain John Favors of Company B of the 1st Connecticut Heavy Artillery troops.
The unit interpreted the duties and soldier life of typical artillerymen assigned to forts in the Washington area. Activities included cannon firing demonstrations in the restored Northwest bastion of the fort, artillery equipment displays and camp life scenarios.
Fort Ward is the best preserved of the remaining Union forts in the extensive defense system known as the Defenses of Washington. Fort Ward is located at 4301 West Braddock Road in the west end of the City of Alexandria. For more information, visit www.FortWardMuseum@alexandriava.gov.