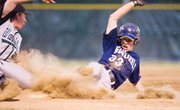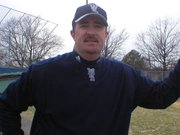 <b>Coach</b>: Doug Grove, 14th year (145-100)
<b>2007 Record</b>: 13-10, 9-5 National District
<b>Season Ended</b>: Lost to Madison, the No. 1 seed from the Liberty, 10-0 in the first round of the region tournament.
<b>Key Losses</b>: P/OF Rob Jennings, P/1B Mike Vitale, P/C D.J. Diethorn, SS Troy Powell
<b>Key Players</b>: C/DH Nate Rogers SR, P/OF J.P. Morgan SR, 2B Mike Wall SR
<b>Quotable</b>: "I would say that this is the youngest team that I have had on the varsity in my 14 years as head coach…. [getting them experience is] the hard part…Just getting them game experience, we scrimmage a lot in practice. We do a lot of situations. They need to play. It's a little hard to replicate in practice, but that's what we've been trying to do."
<b>Outlook</b>: Entering his 14th season as the Washington-Lee head coach, Doug Grove thinks his Generals can compete with Yorktown and Mount Vernon atop the National District. The only snag for the three-time National District Coach of the Year still might be a year away.
In two scrimmage games, Grove has started five sophomores and called this his "youngest team" since overtaking the program. But Grove is excited about the potential talent in the slew of sophomores who were battle-tested as green freshmen.
Sophomore Karl Lendenmann will play shortstop and gives Grove some much-needed speed in the batting order. Fellow classmates Tim and Thomas Edwards, both provide vital arms in the three-headed pitching rotation.
"Those three are potentially very good players," Grove said. "We just need them to keep progressing… When our younger guys get used to playing varsity baseball, we will have a pretty good team."
Washington-Lee returns five seniors, three of which have been three-year varsity players. Grove will rely on catcher Nate Rogers, who steps to behind the plate to fill the void created by D.J. Diethorn's graduation. Rogers, who hit two home runs last season,
worked out with a former major league catcher to add to his 180-pound frame.
"Nate's going to step right in and be pretty good," Grove said. "He's a team leader [and] he's going to be fine. That's not going to be a problem."
Three-year starter J.P Morgan, who teetered around .300 batting last season, will be the Generals No. 1 pitcher while senior second baseman Mike Wall joins Rogers as the team's tri-captains.
"I think we'll be right in there towards the end," said Grove, who has won five district titles. "We really need to get off to a good start, which is important to this young team. By the end of the year, I think we'll be right in the mix."
Grove, who has been with assistant Terry Dwyer for all but one of his 14 years as head coach, thinks having an established program and continued familiarity will aid the sophomore's adjustment to more extensive playing time.
"Everyone kind of knows what to expect," said Grove, who played for former Generals coach Del Norwood. "When there are no big changes, I think it helps out a lot. A lot of these kids have seen us play for a very long time. It's a good thing."