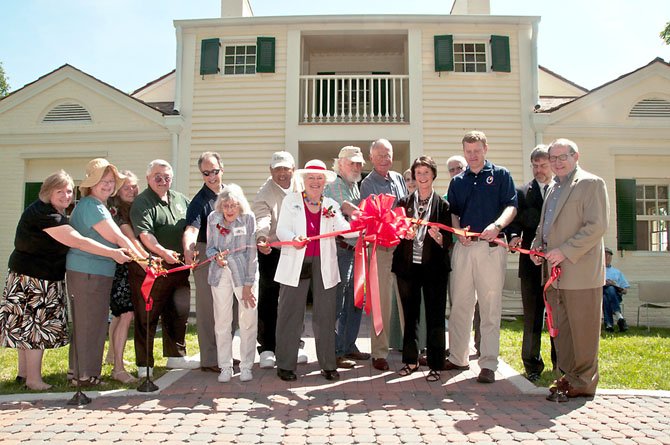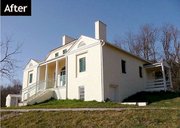 Touring Historic Huntley
The grounds at Historic Huntley (located at 6918 Harrison Lane in the Lee District) are open March-November, dawn to dusk. Historic Huntley is closed December-February.
Buildings are open during weekend tours (Saturdays, 10 a.m.-3 p.m.; March-November) and for scheduled programs, open houses and special events.
A variety of educational programs are being developed for visitors of all ages, from scouts and school groups to universities and historical societies. School-age programs will be created with SOL requirements in mind, and scout merit badge programs will be available. Custom programs for special groups will be possible with enough advance notice. Call Huntley Meadows Park at 703-768-2525 for information.
Starting this month, there will be rental opportunities for small groups. Call Huntley Meadows Park at 703-768-2525 for information. Learn more about the Friends of Historic Huntley who have advocated for the site for 20 years at www.historichuntley…
After more than 20 years of planning, the federal-style villa that was built in 1825 for Thomson Francis Mason, a grandson of George Mason, is now open to the public.
What many consider a 19th century architectural "gem" recently opened for tours and programs through the fall. In 1989, the Fairfax County Park Authority obtained the house and its surrounding 2.5 acres, but it was open only during special events until undergoing a recent renovation.
The renovation got a boost from a $100,000 grant from the National Park Service's Save America's Treasures program, created by NPS to preserve significant historic properties and collections. The grant helped fund the site's extensive structural restoration work. Additionally, through two park bonds, the park authority provided several million dollars towards preservation and redevelopment of the site.
Historic Huntley - which is listed on the National Register of Historic Places, the Virginia Landmarks Register and the Fairfax County Inventory of Historic Sites - once served as a summer retreat for the Mason family and was part of a much larger farm. Thomson Mason was a five-time mayor of Alexandria. Over the years, Historic Huntley was used as a summer retreat and troops of the 3rd Michigan infantry camped there during the Civil War. Later, the property was farmed. It changed ownership several times, and, in later years, was vandalized after being abandoned.
"The Friends of Historic Huntley were instrumental in this project's completion," said Supervisor Jeff McKay (D-Lee). "It's been restored to its place in history, and it's a wonderful place to take visitors or host an event."