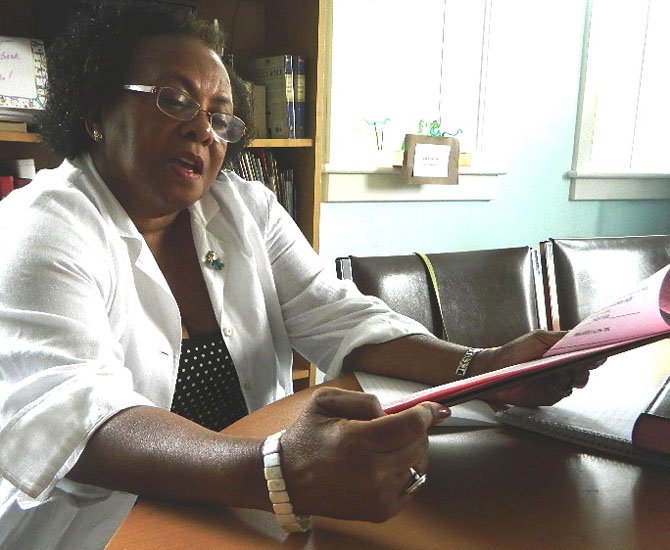 Mount Vernon — A spunky New Yorker, Sula Tyler won't admit to panic but it's fair to say that as minister of children and youth at Rising Hope Mission she's facing a mountain of concern.
That mountain is a list of 210 youngsters signed up to receive school backpacks as well as class supplies at no cost Aug. 30 and 31, but so far Tyler has only 10 backpacks — and doesn't know where the rest will be coming from.
"I'm in the ministry and that means I believe in hope," she says about staying calm.
She describes a tough situation for many families along the Route 1 corridor. "The poverty out there is just terrible. Families are struggling. School is coming and the children need shoes and clothes, and having a cool backback boosts the kids' self-esteem and helps them achieve."
New clothes and backpacks help youngsters start off the year with a fresh, optimistic start, she said. And for many who are children of new immigrants, backpacks are "a symbol of the American dream" and "an icon of self-esteem," she said.
"Without a new backpack, they don't want to go to school." Though not a problem for affluent classmates, a sturdy backpack costs $30 and up, an amount out of reach for many families along the Route 1 corridor.
Individuals, churches and civic organizations can help by bringing backpacks, school supplies and donations to Rising Hope Mission located at 8220 Russell Road, Alexandria, just off Route 1. The most needed school supplies are 3-ring binders, composition books, and colored felt-tip pens. Clothing too is needed, particularly new underwear and socks.
Tyler says she will begin organizing the school supplies according to teachers' lists and stuffing the book bags Aug. 20.
It would be a much-needed reassurance, she says, if she knew when churches and organizations plan to bring their donations. She can be contacted at 703-360-1976 and styler@risinghopeumc.org.
"I don't know what the churches are going to do this year," she said.