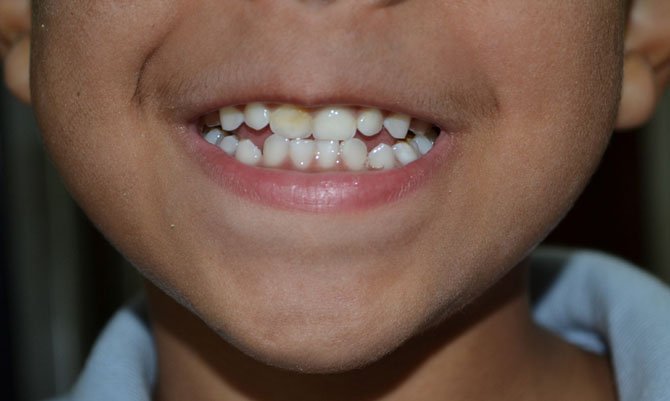 Whether it's to replace a tooth that was lost or broken during a hockey game or to create a Hollywood-smile before taking the stage for a school play, pediatric dentists say an increasing number of children are undergoing cosmetic dental procedures.
"More children and their parents are asking for cosmetic procedures like bleaching and veneers," emailed Dr. Warren A. Brill, president of the American Academy of Pediatric Dentistry. "I recommend that unless the problem is causing significant emotional distress, they wait until all the permanent teeth are in so the changes are uniform throughout the dentition and do not have to be repeated as other permanent teeth erupt."
The American Academy of Pediatric Dentistry reports that bleaching, which brightens stained, darkened or discolored teeth, is among the most common cosmetic procedures for children. "There are few health risks with bleaching," said Brill. "Sometimes the gums can get irritated, so a less concentrated bleaching solution is used."
Veneers can restore the original shape of a tooth that has been chipped or broken. The procedure entails bonding tooth-colored plastic or cementing tooth-colored veneers to the teeth.
"Veneers have large margins, which can discolor from foods and liquids and bacterial activity," said Brill. "Therefore, good oral hygiene is important, and foods that can stain, [for example] ice tea, may have to be eliminated or taken in less frequently.
"Cosmetic dentistry is an important service for the emotional health of many patients," Brill concluded, "but since it does not necessarily help their oral health, selection of that treatment must be thoroughly discussed by the dentist, parent and child before commencing with it."