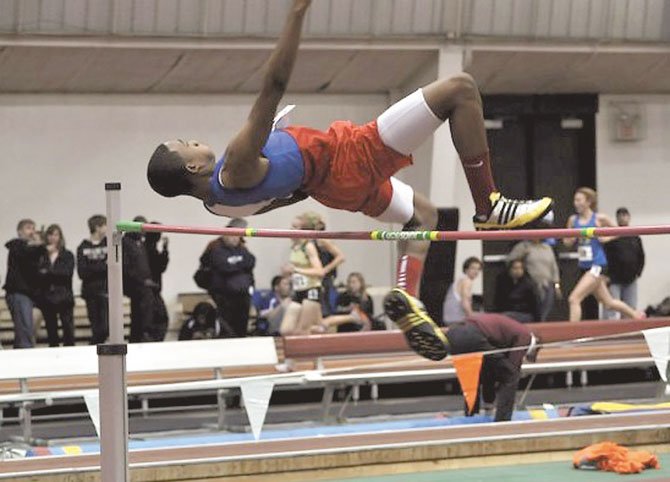 Several members of the T.C. Williams indoor track and field team competed in the two-day Virginia Tech High School Invitational in Blacksburg, with most achieving regional- or state-qualifying marks.
Kahron Lee finished in second place in the high jump, clearing a personal best 6 feet, 4 inches to qualify for the state championship.
Ayzha Ward's first-place toss of 39 feet, 2 inches in the girls' shotput and Jonathan Anderson's fifth-place mark of 51 feet, 5 inches in the boys' shotput were both personal bests. Each had already qualified for states.
On the track, state-qualifier Sydney Schaedel finished fourth with a personal-best time of 2:59.29. The girls' 4x200-meter relay team of Jada Toote, Kathryn Hendley, Indya Weaver and Morgan Lataillade qualified for regionals with a time of 1:48.96. The girls' 4x400 (Schaedel, Shannon Smythe, Hendley, Lataillade) also qualified for regionals with a time of 4:08.6.
The second part of the Patriot District championship meet will be held on Saturday, Feb. 4 at Episcopal High School. The top six individuals and the top three relays qualify for regionals on Feb. 18.