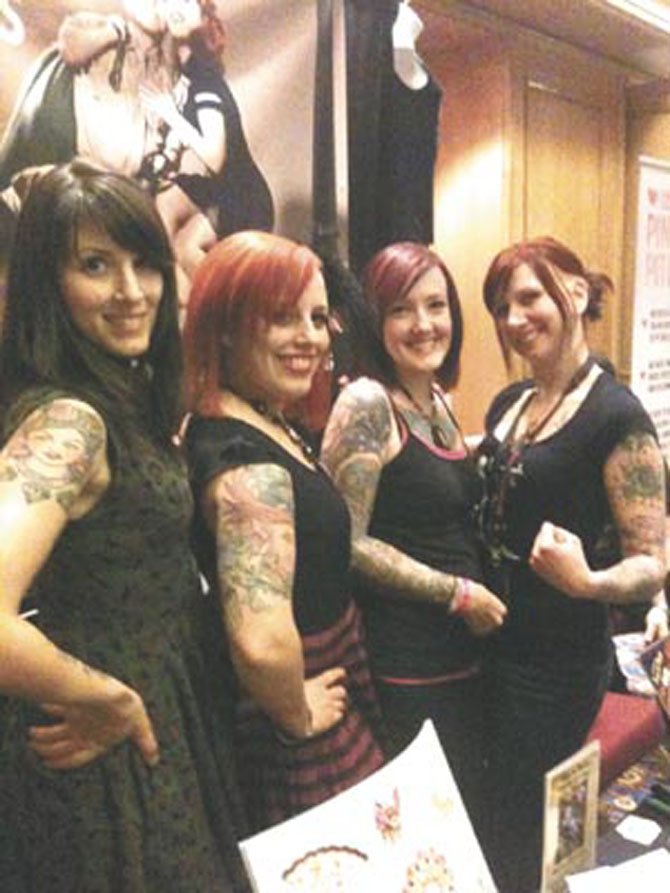 Arlington — Ink aficionados from across the country crowded the Crystal Gateway Marriott in Arlington for the second DC Tattoo Expo, held Jan. 12-15.
"I'm here to support all the artists."

— Aeryn Kimball, from Arlington
Organizers estimated that twice as many people were in attendance as the previous year's event.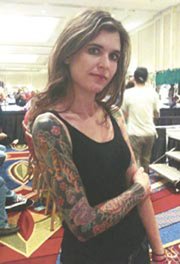 "Tattoo conventions in D.C. have been tried before, but they never had the local expertise and weren't marketed well," said Greg Piper, organizer of the DC Tattoo Expo and owner of the Manassas-based Exposed Temptations Tattoo. "It's about gathering great artists, and DC is lucky to have some incredibly talented guys.
The event drew 184 of the top tattoo artists from across the country, including James Marlowe from Marlowe Ink in Fairfax, Jason McCarty from Body Art Tattoo Studio in Berryville, and Kenny Brown from Jack Brown's Tattoo Revival in Fredericksburg.
Appointments from the experts tend to have lengthy waiting periods, some as much as nine months, and expo goers were quick to take advantage of the big names.
Nineteen-year tattoo veteran Kenny Brown worked on Jeremy Fleming, from Burke, who noted that being inked grabs attention from women. "I got tattoos for the girls, and it works," said Fleming.
Reasons for permanent body art are as varied as the many diverse styles. Bonnie Owen, a bartender from Lancaster, Ohio, had a tiger inked in remembrance of the Oct. 19, 2011 mass killing of escaped exotic animals. "So many endangered species were shot, including three tigers," said Owen. "It was devastating, the tattoo is me in mourning."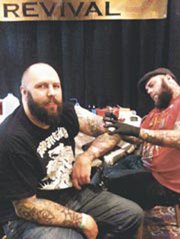 Others expo goers came to simply appreciate the works of art. "I'm not here to get one, but there is definitely some beautiful work," said Arlington resident Aeryn Kimball. "I'm here to support all the artists."
With attendance well into the thousands, the area has now been placed firmly on the radar as a top tier destination for quality inked art.
"So many people talk about N.Y. but there is a huge subculture in D.C. The region isn't recognized because it's associated with government jobs, but one out of three people has a tattoo and many of them have suit-and-tie jobs," said Piper. "With a professional and educated population, patrons become more discreet and picky; they want professional and quality art."