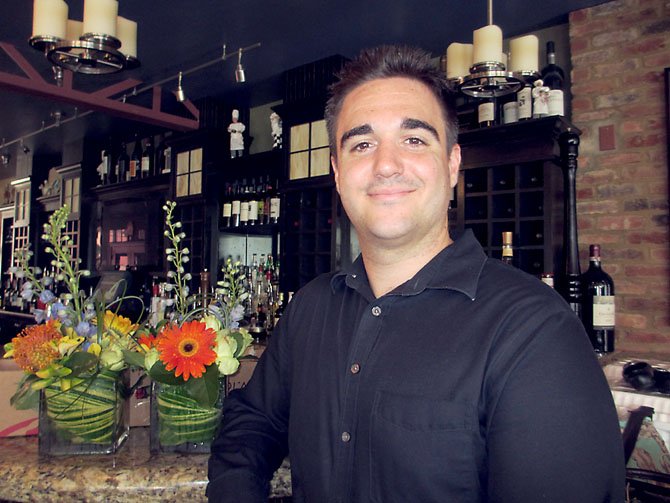 Michael Manetti wasn't doing anything he does not normally do when serving the party of 12 at Bazin's on Church Friday night. He says he was there when they needed him, not when they didn't. Manetti knows when to be unobtrusive. When the party's host signed off on the bill, Manetti got the shock of his professional career. He was given a $1,000 tip.
"I was flabbergasted that anyone would leave such a big tip," said Manetti. "I was in shock.
"At first, I thought it was a mistake."
The dinner party was still at the table when Manetti realized the dollar amount of the tip. It would have been "uncouth," Manetti said, to go back to the table to talk about money with the restaurant's patrons.
"Besides, who wants to double-check that? I don't want to be the kid asking the teacher if we have homework."
Service really matters to a lot of people, said Manetti, who graduated from George C. Marshall High School and lives in Vienna. "I feel I gave seamless service. He [the host] was very aware of the service."
There was no allusion to a special occasion, Manetti said, just a group of people having a good time.
Manetti, with Bazin's since it opened in 2007, looks at his big tip as a blessing not to be squandered. He has just bought a car and has a vacation coming up but he's not going to spend it frivolously. "I'll be frugal with it."
A co-worker called Manetti charming and very funny. General manager Sean Davidson of Bazin's said that Manetti is "always the comic around here."
"He's got a lot of charisma," Davidson said of Manetti. "Once the jealousy subsided, I was very proud of him," Davidson said.