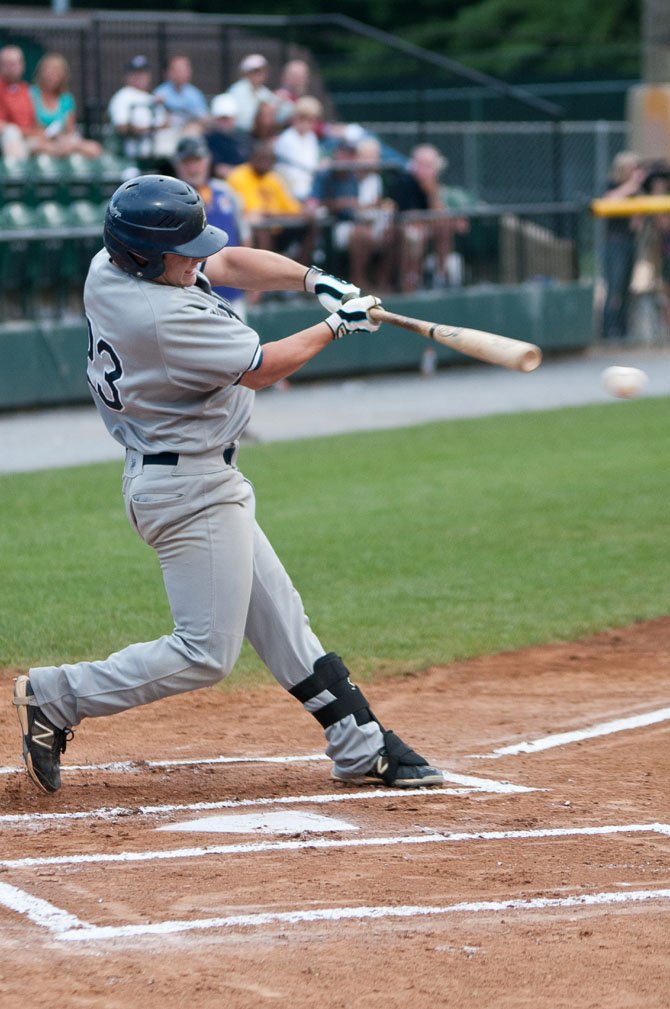 The Alexandria Aces had seven players named to the Cal Ripken Collegiate Baseball League all-star game, which was held July 11 at Shirley Povich Field in Bethesda. The Aces played for the American League All-Stars, who were led by Aces manager Corey Haines.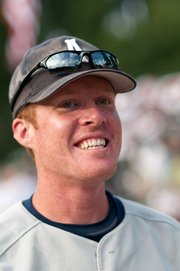 The American All-Stars jumped out to a 2-0 lead and led 3-2 after 3 1/2 innings, but the National All-Stars came back to win, 9-3.
Aces all-star pitchers were: Ronnie Glenn (Pennsylvania), Nicholas Marics (Wilmington), Chris McKenna (Monmouth) and Colin Milon (Bishop O'Connell, George Washington). Position players were: Alex Buccilli (Coastal Carolina), Anthony Papio (Maryland) and Chris Sweeney (King College).
"It was great," Haines said of his opportunity to manage the American All-Stars. "The guys come out here tonight [and] it's an honor to be here. They come out here just to have fun; it's not all about winning tonight, just having fun [and] getting to meet other guys from other teams. …
"We have a good season going right now and [the Aces who made the all-star game] helped us get where we were, so I was glad to see those guys go out there and perform and have fun, so it was a good experience all around for the Aces."
Entering July 18 action, Alexandria was 16-16 and seven games behind the first-place Baltimore Redbirds.