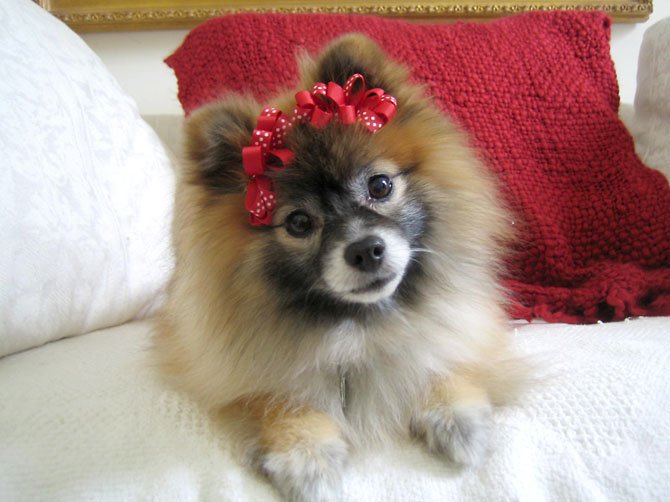 Fostering Animals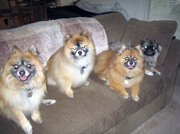 Kirsten Porter, Herndon
"From a young age, I have always had a passion for animals. In college, one of my dogs passed away and I felt like I had lost a best friend. I was devastated and at this point I decided to do something outside of myself. I did not want to just buy myself a new pet in replacement of my old dog, but I wanted to help foster dogs instead. I saw the hurt and the need for help with so many unwanted and abused dogs. Since then, I have been working with Hart for the past four years. I own five of my own dogs and I always leave room for one foster dog in my home. Fostering an animal is important because I determine who is able to adopt the dog I am looking after. It requires responsible pet ownership, and if the adopter is not suitable with the dog I am fostering, I do not give the person ownership. I love dogs in general because any dog can be good. They're all different and have unique personalities and they always hold a visual; when you're sick they are there to help and they are always there with a loving attitude."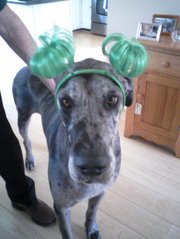 Meet a Great Dane
Debbie Caspari, Herndon
"My family and I have owned Sophie for about eight months now. She is about 4-1/2 now, and although she is small for her breed, she is a Great Dane. We have always been dog owners. Previously, before we had Sophie, we had a golden retriever. We have always loved big dogs as pets and our son had always wanted a Great Dane. The previous owners of Sophie could not take care of her and a good friend told us she was in need of a home. Shortly after, we adopted this very sweet, very vocal, whimpy, floppy-eared animal."
The Best Gift Ever
Kristin Allgaier, Herndon
"I was in shock when my parents surprised me and my sister, Kit, with a bichon shi-tsu yorkie mix seven years ago. He was flown in from a breeder in Canada and was easy to travel with because of his size. Jasper is a very rare mix of breeds and he is extremely well-behaved. My dad has never been a huge fan of having a dog around the house, but it helps that Jasper does not shed. My family and I don't necessarily prefer small dogs over large ones, but Jasper is perfect for us. He loves the outdoors and we take him on most of our vacations when we go to our cabin in the Shenandoah and when we go hiking. Jasper was named after Jasper national park, right near where he was born. I don't think I have ever had a better gift than this fluff ball."