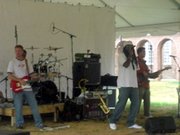 The humming of the big screen under the stars brought about a hush from the audience at the Lorton Workhouse this Saturday.
The fourth annual Clifton Film Fest was held at the main quad, where both underage and adult amateur filmmakers were given the chance to have their creations viewed by the public. Over 30 films were entered this year, with each film running about 1-10 minutes in length. The festival was founded three years ago by Washington Art Institute graduate Dani Weinberg, who aims to give amateur filmmakers the chance for their voices to be heard.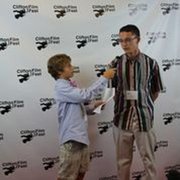 "My favorite thing about the festival has been being able to watch the reaction of the filmmakers when they see their hard work on screen," said Weinberg. "Hearing people laugh at something funny, or gasp at something dramatic makes what we do worth it."
Weinberg aims to get more sponsors and create more videography workshops to inspire young filmmakers to reach for their dreams. "People shouldn't be scared to make films," said Weinberg. "Don't hesitate because you don't think you're good enough."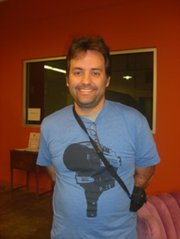 First time Clifton Film Fest attendee Matthew Warner took this message to heart with his short film "Duck and Cover," featuring his son's rubber ducky toys gone bad. A stop motion film, it only took Warner a couple weeks to create. By day, Warner is a horror novelist, and has just released his newest book "Blood Born," which is set right in the Washington D.C. area.
"I really wanted to experiment with cartoon effects," said Warner. "The film has a little bit of a horror element, but with a lighter side."
After four years of being one of the judges of the Clifton Film Fest, Jen Thompson is used to seeing everything from animated rubber ducks to the "Bunnyman."
"I love the community aspect the festival offers," said Thompson. "Families will come out to watch submissions and there's such a sense of happiness."
With a background in editing, Thompson consistently looks for good cinematography and smooth transitions when viewing films.
"The first few films you make will be bad," said Thompson. "But horrible films mean you're doing something right."
Like Weinberg, Thompson believes that one is "never too young to start making films," and that hard work and dedication will get you far. In case you missed the festival, entries can be viewed on www.youtube.com/cffjudges. "I'd eventually like to make it a week long event," said Weinberg. "We're always looking for more submissions and to raise community awareness."