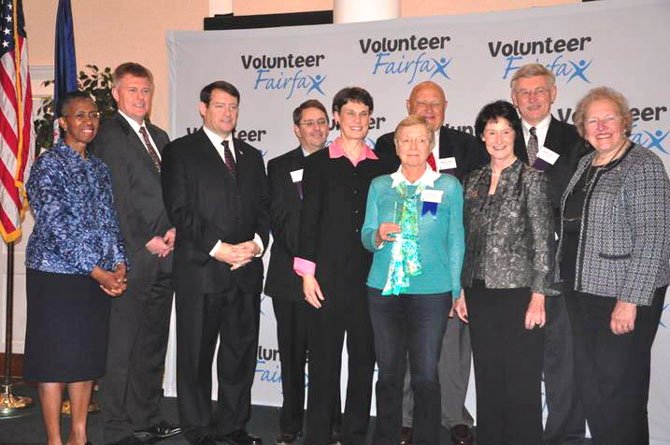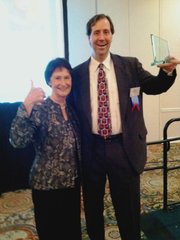 For more than 15 years, John Dapogny of Vienna has been the "ambassador" of Homestretch. His passion for the mission to help homeless families throughout Fairfax County is evident to everyone he meets. By serving on every board committee, he has been a strong contributing partner to the success and growth of Homestretch over the years. He has assisted in providing more units for families, entertained potential donors with his jazz band, and has advised staff on various legal issues and best practices.
"Every so often, one discovers a board member like John Dapogny, who decides to devote himself to a charity with such vigor, commitment, personal discipline, creativity, selflessness, generosity and leadership that he becomes a saint to those he works with," said Christopher Fay, executive director of Homestretch. "John has become beloved to everyone at Homestretch through his incredible devotion and scrupulous attention to excellence at every level of the organization…His impact is immense."
During the past five years, Vivian Morgan-Mendez of Vienna has served as a site lead with the Fairfax County Park Authority, and has overseen more than 600 volunteers through ongoing and one-time service projects at Nottoway Park. Not only does she lead the volunteers, but she takes the extra time to educate them about the purpose of their work so they know the impact they've made. Through her service, the habitat quality at the park has significantly improved, and residents can now access the paths and use the fitness trail, as well as enjoy the nature surrounding them.
"Vivian has been an irreplaceable asset to the program," said Erin Stockschlaeder, Invasive Area Management Coordinator. "She is always willing to take on the coordination of large groups of volunteers and truly cares about the work she has done at Nottoway Park."