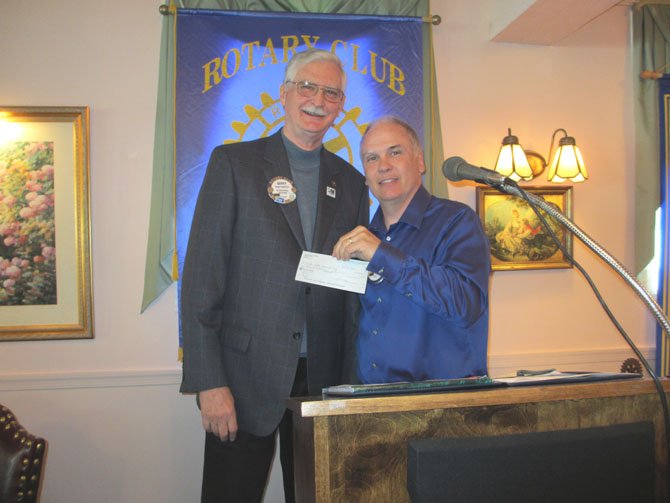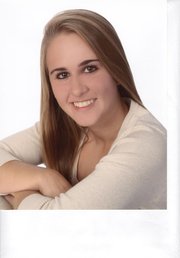 As fiercely-competitive as she was in the sports arena, Khristin Kyllo was equally as fiercely-loyal to her friends and family. When she died suddenly in December 2010, in her dorm room at Princeton, her friends and classmates rallied around the family of the former James Madison High School softball and basketball standout.
In 2011, Khristin's family launched the Khristin Kyllo Memorial Fund in memory of their daughter, raising over $25,000 during the past year for scholarship awards and contribution to SUDEP (Sudden Unexplained Death in Epilepsy) research.
It was Khristin's friends who thought up Kyllopalooza, the music festival on the Town Green in May of 2011, as a fundraiser on behalf of Khristin's memory. Kyllopalooza returns in 2012 on June 9.
It was Michael Amouri, owner of Caffe Amouri and Khristin's freshman basketball coach at Madison who came up with Vienna Idol, a fundraiser that perpetuates Khristin's legacy. Caffe Amouri is partnered with Whole Foods – which shares the performance schedule with Caffe Amouri – and The Business Bank of Vienna. The final planned qualifying round of Vienna Idol is at Caffe Amouri on May 17 at 7 p.m. The public is invited.


PROCEEDS from Vienna Idol benefit the Khristin Kyllo Memorial Fund.
"She was one of the most dynamic, unique and wonderful young ladies I had ever coached," said Amouri. "A spitfire, full of life and energy who just brightened up everyone's life who she touched. An incredible athlete, but also an incredible person. She had such a bright future, it was devastating to so many people when her life was tragically cut short."
Vienna Idol, made up of a series of qualifying performances by local artists, differs from the TV show in that nobody is voted off. They are voted to continue on. Tom Kyllo, Khristin's father, is a judge throughout the series. The Kyllo family and Michael Amouri have been friends for several years.
"Khristin was a happy kid who loved people, loved sports and music," said Tom Kyllo. "She was driven, motivated, and when she was playing sports, she was all business." The scholarships the fund awards go to Madison High School seniors who embody Khristin's spirit and energy. In 2011, the fund awarded one $5,000 scholarship and two $1,500 ones. "It's all about helping kids from Madison High School to achieve their dreams," said Kyllo, whose son is a rising Madison senior.
"She refused to let anything keep her from achieving her dreams," Khristin's father said. "She loved life and never let her illness define her. She was fiercely loyal to her friends."
"She was crazy, loveable, and looked forward to a life where she could make a difference."
Kyllo said that Kyllopalooza is more than a fundraiser. The revenue generated from it is from the sale of T-shirts. It really is a way to celebrate Khristin's spirit. "She did have a lot of positive energy," Kyllo said. "She had so many friends because she had an energy about her. "We've embraced this festival as a way to continue that energy."
Kyllo admits that people attack grief in different ways, and, for the Kyllo family, the memorial fund and Kyllopalooza is an opportunity to tackle their grief head-on. Kyllo took on an active role as recurring judge during the Vienna Idol qualifying rounds to be a part of the community effort to recognize Khristin.
"She made a difference in the lives of other young people," said Kyllo. "That is her legacy."
The Vienna Rotary Club presented fellow Rotarian Tom Kyllo a check made out to the Khristin Kyllo Memorial Fund as its regular meeting on May 9.


A YEAR BEFORE her sudden unexpected death, Khristin suffered her first seizure, cause unknown. Tweaking her medications reduced the seizures to about one a month. On the day of her death, Khristin had just finished her last final exam of her first semester at Princeton. She called her parents that afternoon, looking forward to being home in two days. Sometime, during the night, she had a seizure and her heart stopped. Her roommate discovered her the next morning.
"We had never heard of SUDEP," said Kyllo. "Most parents haven't heard of it, either. We didn't know a seizure could suddenly stop her heart from breathing. I don't know what we could have done differently, but, I think we need to raise awareness of it."
Caffe Amouri is clearing out its front parking lot during the Memorial Day weekend ViVa! Vienna! festival for the semifinals. On June 8, in a concert on the Town Green starting at 6 p.m., finalists will vie for the Vienna Idol title. A $1 ticket "buys" a vote for the musical acts. The Vienna Idol will be the musician with the highest amount of donations. First prize is $500 cash. Second place cash award is $200, third place is $100 and fourth place award is a gift basket from contributing Church Street businesses.
The voting-ticket purchase enters the holder into a raffle for a gift basket from Church Street shops.
During Kyllopalooza on June 9 on the Town Green, the Vienna Idol will perform along with the headline bands.
"I honestly do consider it an honor to be able to put on an event that has such a positive impact, not just financially, but in honoring someone who deserves to be remembered year after year," Amouri said.
For details on Vienna Idol, e-mail Michael Amouri at vienna.idol.@gmail.com, or visit Caffe Amouri's Facebook page at https://www.facebook.com/#!/CaffeAmouri.
To learn more about Kyllopalooza or the Khristin Kyllo Memorial Fund, go to kyllopalooza.com or KhristinKylloMemorialFund.org, respectively.