Voter turnout around Reston was high Tuesday morning with voters reporting waits ranging between 35 minutes and one hour. Despite the long lines, poll workers and election officials said that the crowds were generally positive.
Photo Gallery
AF_VOTE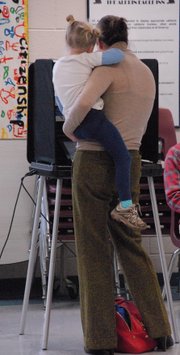 Click Photo for Flash
"Everybody who is afraid of the long lines say they will come back," said Lee Brown, a poll worker stationed outside Buzz Aldrin Elementary in Reston. "Everyone's been really positive and that is important especially with all the negative advertising we've seen with this campaign. It's nice to see such a strong turnout."
"People are showing up because it's a presidential election," said Randy Causey, elections chief at Aldrin Elementary. Causey referred to the precinct voting at Aldrin as a mega-precinct, the largest in Reston, with 5,200 voters on the roster. Between 7 and 8 a.m., Causey and the other election officials processed the crowd of nearly 200 voters waiting to vote.
Photo Gallery
AF_VIEWPOINTS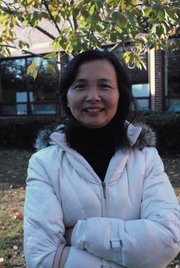 Click Photo for Flash
This was the first year Reston is included in the 11th Virginia Congressional District. The district was redrawn following the 2010 Census to reflect the explosive growth in this area of Northern Virginia. Current Congressman Gerry Connolly was defending his seat against five challengers: Republican Chris Perkins, Green Party candidate Joe Galdo, Independent Green candidate Peter Marchetti, Independent candidate Chris DeCarlo and Independent candidate Mark Gibson.
Perkins was on-hand at Aldrin Elementary to greet voters early Tuesday morning. "In most precincts only 3 to 5 percent of the voters are independent. Here, 40 to 45 percent of the voters are independent with about another 20 to 25 percent Republican. There's a lot up for grabs in this precinct," Perkins said.