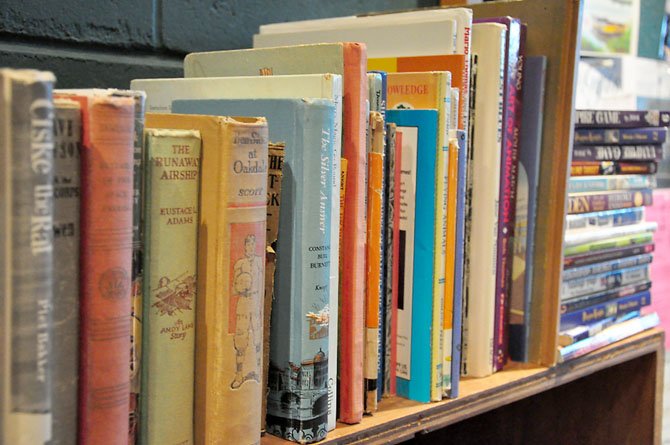 Reston — Whenever he comes to Lake Anne, Jeremy Thompson of Reston has a place he always stops. A place he calls an "increasing rarity" in today's world.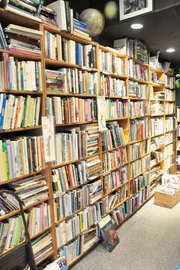 "As someone who is against e-readers in all forms, Reston's Used Book Shop is paradise for me, just the smell of paper is something that's hard to find outside of my library," he said. "My personal favorites are history books, and the beauty of a used book store like the one at Lake Anne is that ones that have gone out of print because they don't cover eras that are popular these days, can be found."
Their selection of history books, particularly about the Civil War and other military history, is one of their signature features.
Sue Schram and Sue Wensell founded the store in 1978. Known as "The Sues," their goal was to create a place "where books and people meet." Bud and Susan Burwell became the owners in 1999.
The shop has been in business for more than 30 years largely thanks to their "FRUBs," or Friends of the Reston Used Book Shop. Even when Hurricane Sandy knocked out their credit card servers, the Burwells recalled customers going to an ATM before coming in, making purchases in cash.
In addition to the books that are packed into every single inch of shelf and cubby space at the shop, many customers say they enjoy the atmosphere.
"It's sort of like a comfortable living room, with couches, chairs and tables that you would find in a well-lived, warm space," said Jan Simmons of Reston. "Even though a lot of the bigger bookstores have chairs and coffee shops, they still feel very cold and corporate. The Reston shop is just a place that was made to experience the best of what books can offer."
The store also carries a selection of new books, by exclusively local authors. Authors include Reston resident Paul Friedman, whose book "Two Circles of Life" tells the story of growing up in communist Russia and longtime staff member Charlene Gagon, who recently published her first book of poetry, inspired by Lake Anne.
Reston's Used Book Shop is located at 1623 Washington Plaza North, and can be found online at www.restonsusedbookshop.com, and on Facebook at facebook.com/RestonsUsedBookShop.