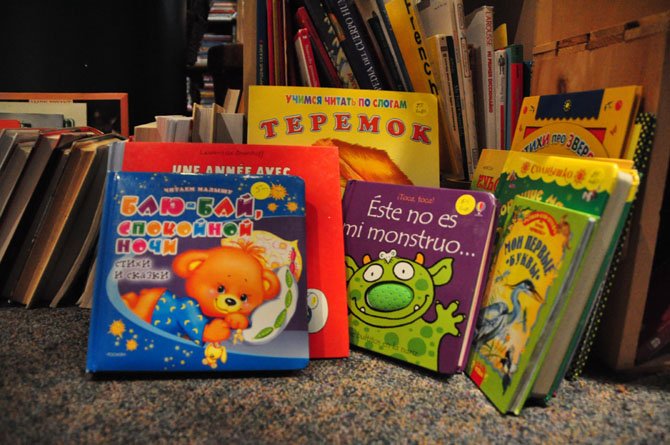 Reston — When hunting for presents this holiday season, the Reston Used Book Store offers hard-to-find reads alongside bestsellers at one of the area's most popular gift destinations.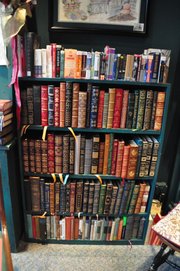 Owned by Bud and Susan Burwell, the shop has been known as "the place where books and people meet" for the past 30 years.
"We have a great selection of high-quality bound books, including many Easton Press editions, that make for great gifts to any book lover," Susan Burwell said. "We also stock a number of coffee table-style books about art and other collectible that cover a wide range of subjects."
While the leather bound books take up one small shelf in the shop, and bestsellers like "The Hunger Games" can be found on a table in the front, with other genres and books packed into almost every other square inch of shelving.
"I love the gardening books, I'm always looking for inspiration and anything with a lot of pictures is perfect for a novice like me," said Betsy McDonald of Herndon. "And they make great gifts for family members that are looking at getting into the hobby."
"One of my favorite things we stock are children's books, including a number of classic books in foreign languages, Spanish, German, Russian, French," Susan Burwell said. "And we have a lot of books that aren't just the 'read one time' kind of books, they're ones that will be in your collection for a long time."
Other items for sale include handmade hats and slippers from Nepal, made by a friend of the Burwells.
The Reston Used Book Shop is located at 1623 Washington Plaza North, and can be found online at www.restonsusedbookshop.com.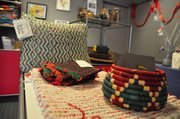 The Reston Museum has also stocked their shelved for the holidays, with their annual Holiday Shop.
It features handmade glass ornaments, pottery, jewelry and more, all made by local artists, and all priced for under $50.
"I came into the holiday shop to grab a Reston T-Shirt for my nephew, and came across some of the items for sale, and ended up with a few great things," said Keith Jarmin of Reston. "I like to support local artists, especially when the quality is this good."
There is also a selection of artist-made greeting cards, and handmade glass ornaments made by the Reston Historic Trust's Katie Eichler Jones.
The Reston Museum is located at 1639 Washington Plaza, and more information is available at www.restonmuseum.org.
More like this story