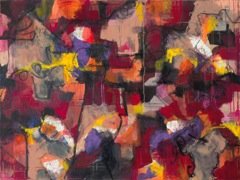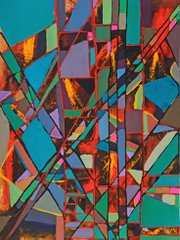 ArtSpace Herndon will be hosting three local abstract artists who all use color as a key element.
Andrea Cybyk, Mary Ellen Mogee and M. Jane Johnson are the featured artists from Dec. 11, 2012 through Jan. 20, 2013. The opening reception is on Sunday, Dec. 16, 3-5 p.m. and will feature the live jazz sounds of the Gassmann Duo.
ArtSpace Herndon will be exhibiting the works of abstract painters Andrea Cybyk, who uses graphite, collage, and transparent washes in her work; Mary Ellen Mogee achieves novel visual effects with her geometric lines and brilliant colors, and M. Jane Johnson, a former oil painter, uses acrylic paint, oil and drawing to achieve an interaction of color and form. The Gassmann Duo consists of father and son Mike and Dave Gassmann, who will provide the live music for the opening reception.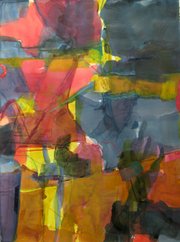 The gallery and reception are free and open to the public. Visit www.ArtSpaceHerndon.com for the gallery's hours, location, and exhibition schedule.