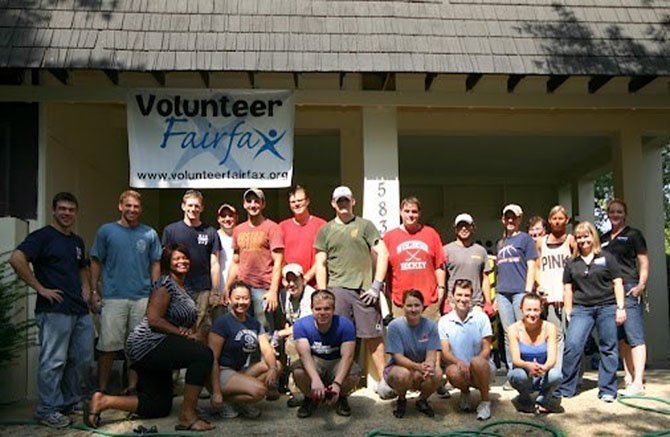 Volunteer Fairfax, along with the help of The Fairfax County Office of Public Private Partnerships and the United Way, launched a program to support nonprofits serving military and veteran communities. The program, called The Community Blueprint, supports nonprofits that help veterans in numerous ways by connecting them with ready and willing volunteers. Among the organizations to connect with The Community Blueprint are those that address issues for veterans and military community members like training/employment, help veterans and their families access county and federal assistance programs, support the military community through care packages and temporary assistance, address child care and family issues, and serve veterans facing homelessness, PTSD and disabilities.
The Community Blueprint aims to support such efforts through marketing these services to the community, increasing awareness about the work being done and connecting community members with volunteering opportunities.
By connecting military and veteran community nonprofits with the volunteer community, The Community Blueprint can draw from Volunteer Fairfax's already sizeable volunteer base.
At the project launch event, held on Tuesday, Oct. 9, William C. Basl of the Corporation for National and Community Service inducted 30 AmeriCorps members—many of them veterans themselves—who will be deployed in Community Blueprint cities across the country.
During the event, ITT Exelis, a global aerospace, defense and information solutions company based in McLean announced its investment of $5 million over five years for the expansion of The Community Blueprint and deployment of AmeriCorps members in communities of need nationwide. As part of its commitment to this initiative, the company recently launched the Exelis Action Corps (www.exelisactioncorps.com), which will engage its 21,000 employees in supporting returning service members, veterans and their families through large-scale, team and individual volunteer and skills-based projects in communities across the U.S.
For more information about supporting military and veteran support organizations or if you are a member of this community and would like to continue to serve, visit www.volunteerfairfax.org.