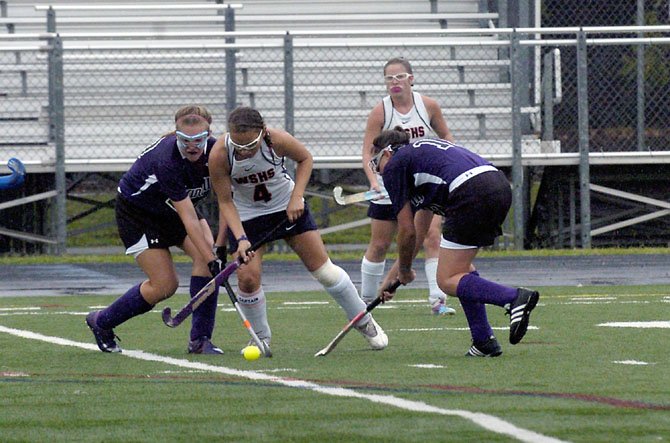 The West Springfield field hockey team is in search of its first district championship since 1973. While the Patriot District tournament is more than five weeks away, the Spartans started their journey by winning four of their first six games, including a 2-1-1 performance at the "Under the Lights" tournament Aug. 24-25 at Lee High School.
After beating Mount Vernon at home, 2-0, during its season opener on Aug. 22, West Springfield opened its "Under the Lights" competition with a 6-1 victory against Thomas Jefferson on Aug. 24. Natalie Ha scored a pair of goals for the Spartans, and Casey Nelson, Tasy Novopachennaia, Brittan Muir and Kara Kachejian each scored one. Later in the day, West Springfield tied Mount Vernon, 1-1, in a rematch with the Majors. Novopachennaia scored the Spartans' lone goal.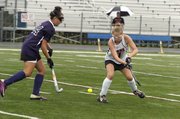 West Springfield faced TJ on Lee's turf field and played Mount Vernon on the outfield grass of the Lancers' baseball field. The Spartans' home field is turf, and fourth-year head coach Rosie Donaldson said the team needs to better adapt to playing on grass.
"The first game we did very well," Donaldson said. "…The second game didn't go as well as I would have liked it to go. I think we need to adjust on the grass—we practice on turf and we play on turf—we need to adjust on grass and we just didn't do that very well. We played well enough—we didn't lose—but I think we have to learn how to adjust a little better because we are going to face some teams on grass this year."
On Aug. 25, the second day of the tournament, West Springfield defeated Oakton, 2-1, and lost to Chantilly, 3-1. On Aug. 28, the Spartans defeated McLean, 3-2, improving their record to 4-1-1.
Muir, a sophomore, and Novopachennaia, a senior captain, are two of the Spartans' top offensive threats. Marissa Trujillo, a senior, is one of the team's top defenders. Nelson, a senior, is also a captain. Julia Schwabenbauer, a senior, is the Spartans' starting goalkeeper.
West Springfield will travel to face Stuart at 7:30 p.m. on Friday, Aug. 31. The Spartans will open Patriot District competition at home against Lake Braddock on Sept. 10.