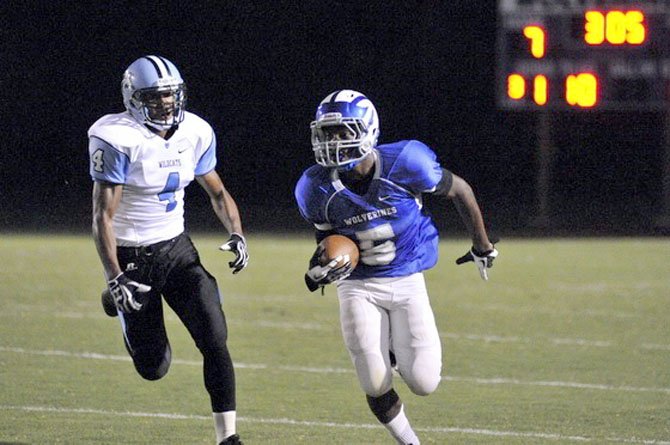 The West Potomac football team defeated Centreville, 27-20, during the Wolverines' home opener on Sept. 7. Centreville was the 2011 Division 6 Northern Region champion and state runner-up, and opened the 2012 campaign by beating Lake Braddock, 28-27.
The victory came one week after West Potomac, led by first-year head coach Jeremiah Davis, beat rival Mount Vernon, 34-7.
The Wolverines (2-0) will travel to face South County (0-2), last season's Division 5 region champion and state runner-up, at 7:30 p.m. on Friday, Sept. 14. On Sept. 21, West Potomac will host Lake Braddock (1-1). Former Wolverine quarterback Caleb Henderson and linebacker Jon Henderson transferred to Lake Braddock near the end of the 2011-12 school year after their father, former West Potomac head coach Eric Henderson, was informed he would not return as head coach of the Wolverines.