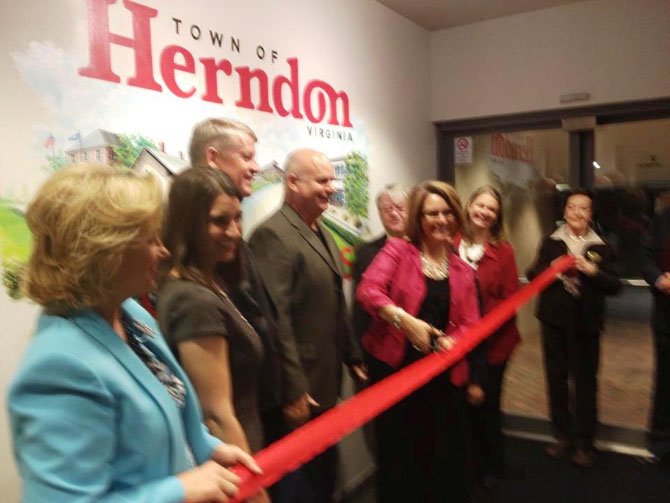 Town of Herndon Mayor Lisa Merkel, Council for the Arts of Herndon (CAH) President Michael O'Reilly and other dignitaries were on hand for the official presentation by the CAH to the town of a mural in the vestibule of the Herndon Municipal Center's ground level entranceway.
The mural, painted by artist Keith Naquin, depicts historic downtown Herndon on a sunny spring day. The iconic depot, red caboose, municipal center and Nachman building are among the landmarks depicted in the mural. The town's new branded logo and its customer service slogan—"Count ON Us!"—are also featured as a visible pledge to citizens and a reinforcement to employees who pass through the vestibule each day. Banner reproductions of the mural will be mounted in other town facilities as well.
Naquin was commissioned by CAH, in partnership with the town, to paint the mural. Town councilmember Grace Han Wolf, a former CAH president, facilitated the project in concert with town staff.