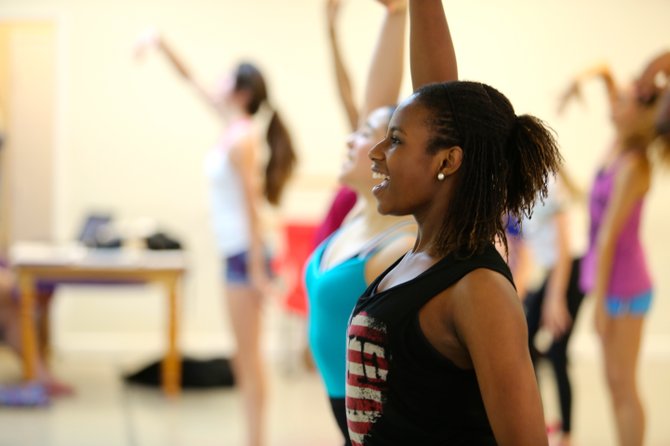 Youthful sensibilities are coming to the Workhouse stage. Chronicling the fictional lives of a variety of determined performing arts students at New York City's High School of Performing Arts, "Fame, The Musical" will transport audiences with its exuberance, courtesy of the Metropolitan Performing Arts Theatre.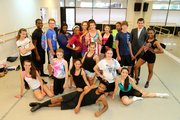 The musical tells the story of talented students, some quite fame-driven, with openness, wit and insight. The characters confront issues like those teens may face learning what it takes to succeed in the arts, and as they mature in life.
As one of the anthem lyrics goes "I celebrate the me yet to come."
Where and When
"Fame, the Musical," performed at Workhouse Arts Center, W-3 Theater, 9601 Ox Road, Lorton. Performances: Aug. 23-24 and 29-31 at 7 p.m. and Aug. 25 at 3 p.m. Tickets: $20. Call 703-584-2900 or visit http://www.metro-...">www.metro-theatre.... Note: PG-13 with teenage relationships, drug use and sexuality touched upon.
"Fame, The Musical" is a live stage musical based upon the 1980 movie musical "Fame." The show was conceived and developed by David De Silva, with a book by Jose Fernandez, music by Steve Margoshes and lyrics by Jacques Levy.
The Metropolitan production will bring an all-teen cast to the stage according to producer and veteran director Dan Stapula. The show has a score of about 20 songs guided by music director Abbey Smith.
"I knew that both Metropolitan School of the Arts and the local community had the terrific dancing, acting and singing talent needed to do this show," said Stapula. The production has many cast members from the Hayfield, South County, West Potomac, Oakton and Woodson areas.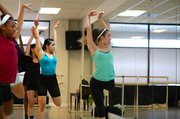 Lexie McEntire (WT Woodson High School) said that "because kids in the performing arts tend to get really caught up in their work, and especially when they're working with adults all of the time, they can forget that they're still young and have their whole lives ahead of them to make their dreams happen. This is true, of course, for the fictional students of Performing Arts, as well as many real teens."
Hank von Kolnitz (Hayfield Secondary School) noted that it was "enjoyable, challenging and rewarding" to do "Fame." A lyric from the song "Bring on Tomorrow" resonated with him. "But this fairy tale land fades away as we grow/ and we all have to say our goodbyes." These words show "that when you get older you realize the world isn't as perfect as you thought it was."
"I expect that there will be an honest and fresh interpretation from young people portraying performing arts students," said Joseph Wallen, director of Performing Arts, Workhouse Arts Center.