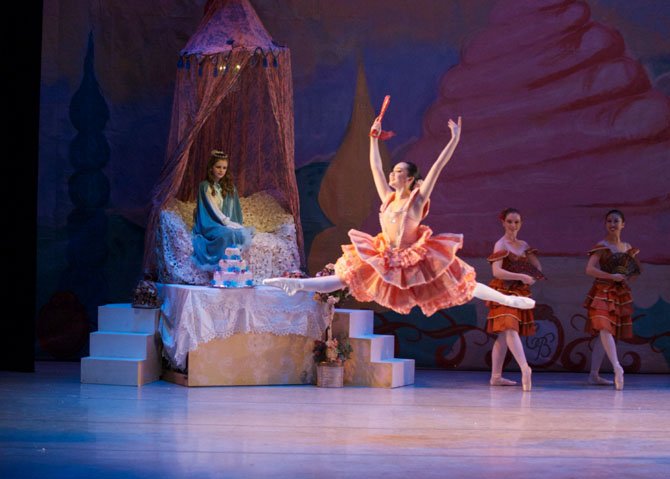 On Dec. 11 through the 15, 16 students from Vienna/Oakton elementary, middle & high schools took the stage to perform in the Conservatory Ballet's annual production of The Nutcracker. Performances took place at the Reston Community Center's CenterStage.
Madison High School junior, Grace Rogers fired up the stage with her spirited performance of Spanish solo. Since 2001, Rogers has studied at the Conservatory under the careful eye of Artistic Director Julia Redick and her hard work has earned her numerous opportunities to include appearing at the Kennedy Center with the Marinskii and New York City ballets. Rogers has also attended the Boston Ballet's summer intensive course.
Established in 1972, the Conservatory offers early childhood, pre-professional and adult ballet instruction. Producing the Nutcracker is no small feat and the planning and preparations for the Nutcracker start in the summer with daily rehearsals in full swing by October. With more than 100 students taking on an average of 69 parts appearing 223 times per performance, the Nutcracker provides Conservatory dancers with performance opportunities critical to their artistic growth.