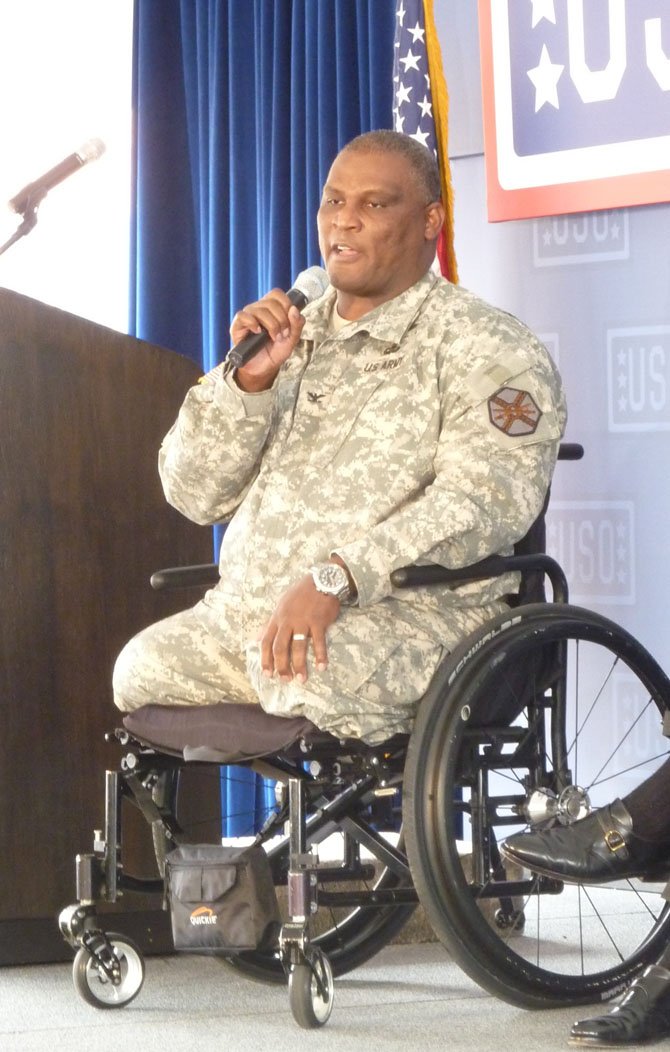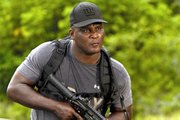 Alexandria — Colonel Gregory Gadson, Garrison Commander at Fort Belvoir, will be the featured speaker at the Friendship Veterans Fire Engine Association Breakfast Feb. 18 to kick off a day of events in honor of George Washington's birthday.
"We are very excited and honored to have Col. Gadson with us this year," said Joe Shumard, president of the Friendship Veterans Fire Engine Association and chairman of the George Washington Birthday Celebration committee. "He's truly a remarkable individual and inspirational leader."
A 1989 graduate of West Point, Gadson took command of Fort Belvoir on June 25, 2012, making history as the first double amputee to take the reins as garrison commander of a major Army installation.
"I am thrilled and privileged to be part of the Fort Belvoir community, but at the same time I'm very humbled to be reminded of all those who helped me through to this point in my career," Gadson said as he took command last summer. "Whatever I've done to reach this point in my career is more testament to the soldiers, leaders and employees for which I serve and certainly the patience and support of my family."
Gadson, a breakout star in the 2012 blockbuster movie "Battleship," has served in every major American conflict of the last 20 years including Operation Desert Storm, Operation Enduring Freedom and Operation Iraqi Freedom. He has a master's degree in policy management from Georgetown University and was formerly the director of the Warrior Transition Command Army Wounded Warrior Program, the official Army program that assists and advocates for the most severely injured veterans and their families.
In addition to Gadson, the annual Friendship Breakfast will feature the presentation of the Ben Lynd Distinguished Service Award and the first appearance of the day by Gen. Washington.
Held at the Holiday Inn and Suites at 625 First St., the breakfast will begin at 9 a.m. and serve as the start of festivities that will include the Armed Forces Community Covenant at Market Square at 11 a.m. followed by the nation's largest parade in honor of George Washington.
For more information or to purchase tickets to the breakfast, visit www.friendshipfire.net.