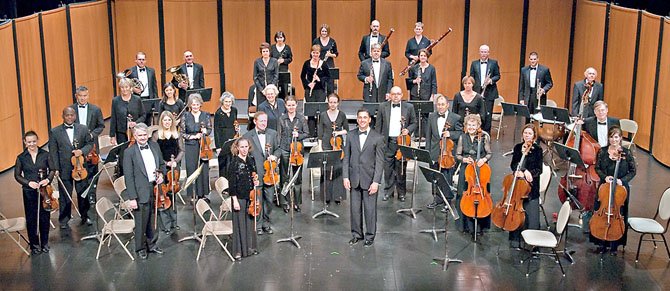 There has always been the debate about the role of nature and nurture in a child's development. This is especially true in child prodigies. Mozart and Mendelssohn were from musical homes and received encouragement in musical studies. Although Gluck sang in his church choir, his interest in music was surely of his own making as he was expected to work in his family's forestry business.
Reflect on this nature and nurture phenomenon when the Virginia Chamber Orchestra (VCO) performs "Two Symphonies and a Dance" on Sunday, March 3, at 4 p.m. at the Ernst Community Cultural Center, Northern Virginia Community College – Annandale Campus, 8333 Little River Turnpike in Annandale.
Under the baton of guest conductor, David Grandis, the VCO will provide with aural delight and insights into Mozart's Symphony No. 21 in A Major, K.134, (composed when Mozart was 15) and Mendelssohn's first four movement symphony, Sinfonia No. 7 in D, (composed when Mendelssohn was between the ages of 12 and 14).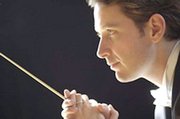 Gluck composed the "Dance of the Blessed Spirits" when re-adapting the opera Orfeo and Eurydice for a Parisian audience in 1774. VCO Principal Nicolette Oppelt will perform the prominent flute solo. Oppelt serves as principal for several area orchestras. A regular substitute with the National Symphony Orchestra, she has accompanied the NSO on many tours, including appearances in Carnegie Hall.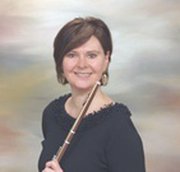 The Virginia Chamber Orchestra was founded as a professional touring orchestra, bringing live concerts to areas of the Commonwealth where they were seldom or never offered. In addition to presenting live concerts, it now occupies a niche by "touring" electronically, reaching millions of young people throughout the area and nationwide with satellite-delivered television and streaming Internet programs.
Art works by Rachel Collins, a Virginia watercolor painter from the Torpedo Factory, will be on display.
A complimentary reception will follow to afford you the opportunity to speak with the conductor, solo flautist, musicians, board members, artist, friends and guests.
Online tickets may be purchased for $20 at the Virginia Chamber Orchestra. Adult tickets will be sold at the door for $25, $20 for senior citizens. All students attend free. Group rates are also available. Parking is free.
Additional information is available at the www.virginiachamberorchestra.org and on the information line at VCO's phone line at 703-758-0179.