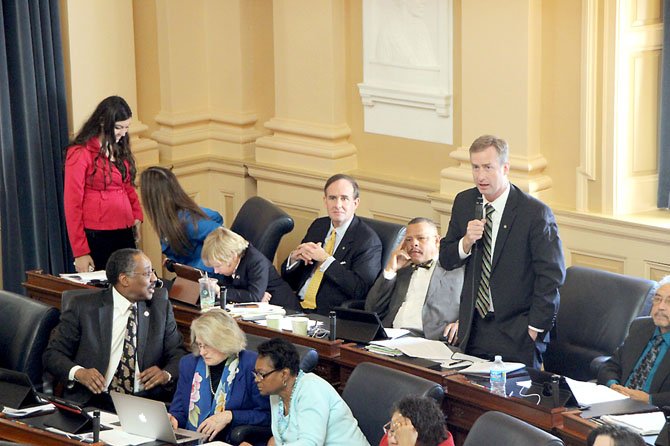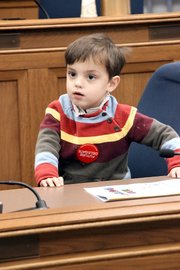 In a rare display of bipartisan unity, the Virginia General Assembly overwhelmingly passed a bill Tuesday that makes it easier for parents and guardians to swiftly access minors online accounts after their death.
The digital assets bill—co-sponsored by Delegates David Bulova (D-37) and Tommy Wright (R-Amelia)—is now headed to Governor Robert McDonnell's desk for signature.
Specifically, the bill allows a representative of the minor to obtain access to his or her digital accounts within 30 days of submitting a written request and death certificate to the social media site.
Who Controls Your Digital Legacy on Facebook?
If a close family member reports to the company that a loved one has died—and provides proof in the form of a death certificate or published obituary—Facebook policy is to put a user's account in a memorialized state, essentially freezing the user's content.
Facebook's current policy allows friends and family to post remembrances about loved ones who have died on a memorial page.
Immediate family members or next of kin can request an account be terminated, or deleted, which also requires documentation such as a death certificate.
Since its launch in 2003, it is estimated that there are more than one billion users worldwide and currently 30 million Facebook profiles for people who have died in the United States.
To learn out how different online providers handle digital asset legacies, click on the links (online) or copy the addresses below into your web browser.
Facebook: https://www.faceb...
Google: http://support.go...
Yahoo: http://help.yahoo...
AOL: http://help.aol.c...
Bulova said he met with the governor earlier this week and is "hopeful" McDonnell will sign the bill, which would then become law on July 1, 2013 and could be applied retroactively.
"Honestly, when I submitted the bill, I had absolutely no clue what I was getting into. … But, what I am most grateful for is that my colleagues allowed Delegate Wright and me lots of time to get this all figured out," Bulova said, noting that the bill went through numerous committees, hearings and versions before four separate bills were rolled into one bill.
On Monday, the Virginia Senate unanimously passed the legislation; on Tuesday evening, the House passed the Senate version of the bill.
"Most other bills with these kinds of implications would probably have been looked upon sympathetically, but tabled," Bulova said.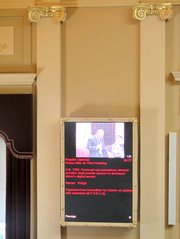 One Family's Journey: 'When the silence was broken … '
In 2010, Ricky and Diane Rash, who owned a dairy farm in rural Nottoway County, had little use for social media sites such as Facebook and Twitter.
They were happy to raise their four children in the same house Ricky Rash grew up in, and wanted to impart the same values of faith, family and community service that they had grown up with as a foundation.
"Most other bills with these kinds of implications would probably have been looked upon sympathetically, but tabled."
-Del. David Bulova (D-37), who co-sponsored Virginia's "digital assets" bill
But their life was suddenly and irrevocably changed on the morning of Jan. 20, 2011, when they learned their 15-year-old son, Eric, had committed suicide.
"The silence was broken that morning at 5 a.m., when the sheriff called and said a body had been found, and they thought it was Eric," Rash said.
Rash said the shock of seeing his son's body—lying in field not far from the family's dairy farm in rural Nottoway County—could have easily broken the family's spirit as well. But the grieving parents, who have three young daughters, were determined to find answers instead.
"When I was at scene, investigators asked me a whole litany of questions, and I answered them," Rash said, pausing. "The one question I could not answer, do you have any idea why?"
Why, they thought, would Eric, a straight-A student who had plans to attend Virginia Tech and dreamed of going to Harvard Law School, take his life?
In their search for clues about their son's death, Ricky and his wife, Diane, tried to access their son's Facebook page. They thought Eric may have posted something on Facebook that could shed light on their son's state of mind. Citing state and federal privacy laws, Facebook denied them access.
Rash said he and his wife were stunned to learn that they had no legal control over their minor son's digital legacy.
They wrangled with Facebook for nearly a year to divulge their son's password, but were repeatedly locked out. If Eric had left any clues on his Facebook page, that information would be forever out of reach to his distraught parents.

That's when they began to lobby state lawmakers to tackle the issue.
"If Eric had left a journal, or anything tangible, we would have had access to it as his parents. Parents should have the same rights and access with anything online," Rash said.
"We never dreamed we would have to get into these issues," Rash continued. "But it's imperative that parents understand that the Internet and social media have overreached in their privacy laws, and that we wanted to change that."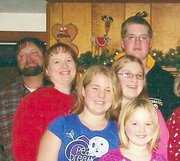 Social Media and Privacy Laws
Rash learned that social media has evolved faster than the federal law, and the question of who controls or stewards online legacies lacks legal clarity and consistency.
In fact, the last federal law dealing with digital privacy was enacted by Congress in 1986, nearly 20 years before Facebook was created.
The Electronic Communications Privacy Act allows children to enter into "terms of service" agreements, a contract all users must agree to when they sign up with social-media sites, such as Facebook and Twitter.
Legal experts say the law was intended to protect the privacy of the living, but it is generally interpreted by social media giants as forbidding them to give parents access to their deceased child's online accounts.
Ironically, it was the "terms of service" agreement that allowed lawmakers Bulova and Wright to craft a bill that many say is solid enough to withstand a future legal challenge.
"We decided to plant the law on social media's 'terms of service' agreements, because it's contract law, which makes it under the purview of the state," Bulova said.
While five states have passed laws addressing "digital assets," the legislation varies widely and is largely untested. As a result, the Uniform Law Commission—a national group of lawyers that researches and drafts uniform state laws that can be adopted by state legislatures—formed a committee last year to study hot-button issues such as the right to "digital assets."
But a uniform law could take years, Bulova said, and he did not want parents to be in the same position as the Rash's—locked out of their deceased child's online life.
State Senator Chap Petersen (D-34), who spoke in favor of the bill on Monday, agreed:
"If the feds pass a law in the meantime, great. But we're not going to sit around and wait if we can do something now," Petersen said. "As a parent of teenagers, it seems that parents ought to have access to what their child posts online, especially when the child dies."
Rash predicts Virginia's law—and other states tackling similar issues—will force social media companies to "take notice."
"They don't want to become experts in a patchwork of laws from 50 different states, so this effort in Virginia may push the Uniform Law Commission to come up with something regarding digital legacies sooner rather than later," Rash said Tuesday evening, after learning that the bill had passed both chambers of the legislature.
Passage of the bill has given the Rash family some measure of comfort.
If the bill becomes law, they know other parents won't have to go through the same struggle to see their child's online life.
Rash said the past 24 months have been a journey his family never wanted to embark upon, but the support from Eric's friends, family members and other parents has helped the family remain strong.
"I think Eric would be proud … parents are making progress for once," Ricky Rash said Tuesday evening.
"The support has been overwhelming. There were times we wanted to withdraw, but hearing stories about Eric, knowing that we could help other parents, we were able to push this thing to the bitter end."