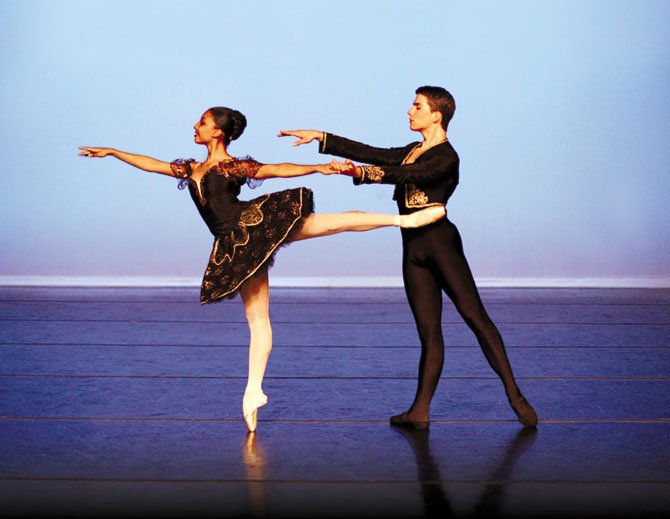 The importance of dance is clear to Stoner Winslett, artistic director of the Richmond Ballet. "Dance is the expression of the human spirit through movement. It is the instinctive language of our hearts and minds," she wrote.
Where and When
Richmond Ballet II at Jewish Community Center of Northern Virginia, 8900 Little River Turnpike, Fairfax.
The master class for JCCNV Dance Academy students, held Friday afternoon, March 1, is taught by Igor Antonov, Richmond Ballet II director.
Richmond Ballet II performance at the Jewish Community Center of Northern Virginia on Sunday, March 2, at 7:30 p.m. for non-members and members. Tickets: $18-$22. 703-573-3000 or www.jccnvarts.org.
The Richmond Ballet has been designated The "State Ballet of Virginia." This year the Richmond Ballet added a second professional company, Richmond Ballet II (RB II). RB II performs and provides education and community outreach programs. Soon the RB II troupe will dance at the Jewish Community Center of Northern Virginia for non-members and members alike.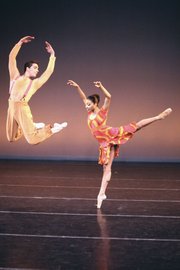 RB II will also teach a master class to dance students of the JCCNV Dance Academy.
"Ballet is a major component of our Dance Academy," said Dan Kirsch, JCCNV Cultural Arts director. "We wanted to present dance from local and regional companies that would show different styles of dance and engage our students and audience with great storytelling."
Why learn ballet? "Ballet is a great foundation for all dance, as vocabulary and proper technique are key to being successful in any style, and both are learned through ballet," said Alicia Ronquillo, JCCNV dance director.
"There are so many attributes to a ballet class that push past the classroom and into life," added Ronquillo. These include discipline, respect for oneself and learning your limitations.
In her reactions to the forthcoming RB II master class, Elle Cryan, one of the Dance Academy students, noted "I really appreciate the opportunity to take a master class with the Richmond Ballet II because I will be able to experience what it is like to work with a professional ballet company."
The RB II performance will include a number of distinct works. Some of the works will be "Classical Symphony," with choreography by Malcolm Burn, the Richmond Ballet's own ballet master, with music by Prokofiev. Another is "Fairy Doll," set in a late 19th century toyshop where at night a toymaker's dolls magically come to life and dance.
There also will be "Djangology" with choreography by Val Caniparoli, with music by jazz master Django Reinhardt, as well as songs such as "Georgia on my Mind" and "Ain't Misbehavin."
The piece was described as "exciting, zany, and utterly irresistible."
The RB II is led by Igor Antonov, who danced leading roles with the Richmond Ballet.
Inviting Northern Virginia audiences to the Richmond Ballet II performance, Kirsch said that "the quality of their storytelling" is just outstanding.