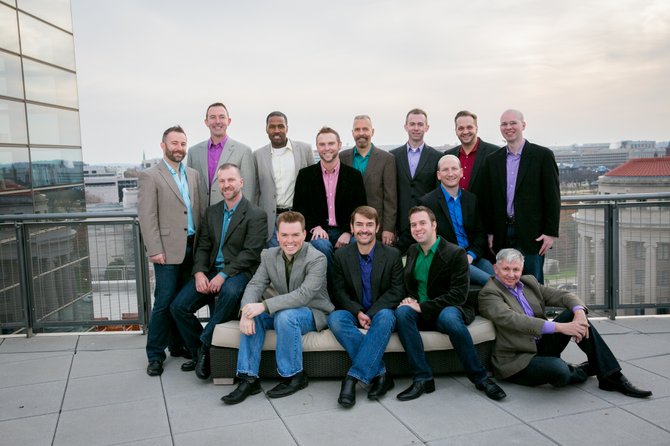 Continuing to expand its Performing Arts Series, the Jewish Community Center of Northern Virginia (JCCNV) is bringing the Gay Men's Chorus of Washington (GMCW) to the local area for an evening of entertainment of Broadway show tunes, pop music and traditional choral music. The performance is open to members and non-members of the JCCNV.
Where and When
Gay Men's Chorus of Washington, performing at the Jewish Community Center of Northern Virginia, 8900 Little River Turnpike, Annandale. Performance 8 p.m., Feb. 9, 2013. Tickets: $22-$27. Call 703-537-3000 or visit www.jccnvarts.org.
This will be an opportunity to hear "great music performed by a group of great musicians," said Dan Kirsch, cultural arts director of the JCCNV.
Thea Kano, GMCW associate musical director, said that "the audience will experience an evening of entertaining songs with dazzling voices—including several soloists—singing a cappella and tight harmony songs in styles from Broadway and pop to classical. From George Michael to the Beatles to Oscar & Hammerstein, we present robust songs in styles that resonate."
The evening will include performances by two talented GMCW featured groups; the Rock Creek Singers and Potomac Fever. Potomac Fever is a 13-voice cappella group with some vocal and instrumental percussion. The Rock Creek Singers are 24 voices that sing both with and without piano and percussion accompaniment.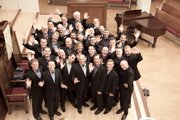 The Rock Creek Singers will perform signature pieces including "Make Them Hear You" (from "Ragtime") and "If We Only Have Love" (from "Jacques Brel is Alive and Well and Living in Paris"). The lyrics "are poignant and thought-provoking and express our message of equality and diversity," said Kano.
One of the Rock Creek Singers is John Jowers from Fairfax County. He went to Bonnie Brae Elementary and then Robinson Secondary. "Sometimes you'll laugh with us, sometimes maybe you'll cry—in the end, though, we'll all be connected through the power of music."
Potomac Fever has musical pieces in its repertoire including the timeless "Unchain My Heart" and "Embraceable You."
"We love the spontaneous reaction by audience members and seeing their response to our music and our message on their faces in the form of smiles, tears and laughter. We enjoy meeting with our audience after a performance and talking with them about their experience," said Kano.
"When an audience member tells us we have made an impact on them, we know we've done our job," added Kano. "We are always excited to perform at a new venue for a new audience. . . . We are grateful for the opportunity to sing at the JCCNV and look forward to sharing our music with the audience."