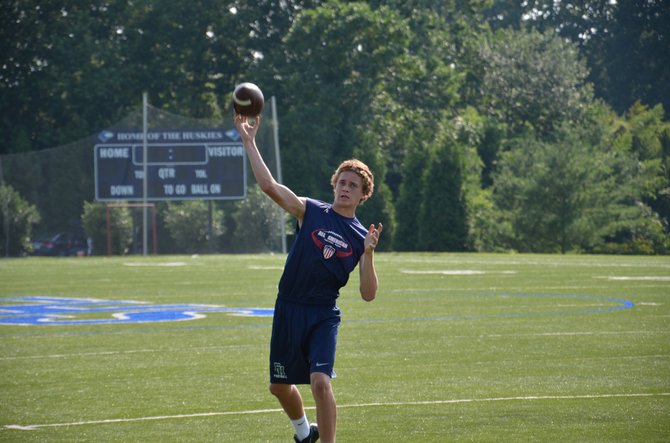 Justin Saleh from Vienna, a 6-foot-two quarterback, was one of 300 high school football players coming to Flint Hill Upper School from the Mid-Atlantic region to work with collegiate coaches Sunday, June 2, during the All-American Football Camp. Saleh got some attention and trained last Wednesday, June 26, with coach Justin Kavanaugh, who runs the camp hosted by the Sport and Speed Institute.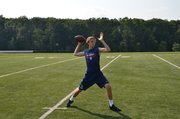 Saleh hopes to use the new drills and quarterback techniques he learned from the camp to help better his chances at playing at the collegiate level. His list of dream schools consists of University of Virginia, Stanford, and the University of Southern California. When asked what sets him apart from fellow recruits he responds, "I'm a great student with a 4.0 GPA." Although still young, Justin has the foundation to become the total package: athletic, intelligent, a great teammate and passionate.
As for this young athlete's other future endeavors, he aspires to play at a Division 1 university and have a starting position by his sophomore year. Before that, he would like to have a winning season with the Flint Hill Huskies this fall. In order to achieve that, the football team must increase their strength in the weight room, according to Saleh.