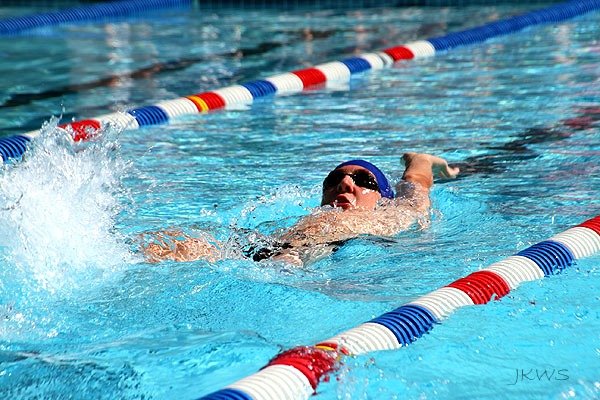 Fairfax Station resident Brandon Fabian (age group 13-14) broke four Colonial Swim League (CSL) Yard records this summer, swimming for the Barrington Blue Fins Swim Team.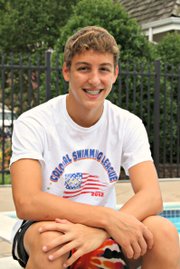 On June 22, Brandon swam the 50-yard Backstroke with a time of 26.73 seconds beating a record set in July 2008. On July 13, Brandon surpassed two CSL records that stood for 34 years. He swam the 50-yard Butterfly with a time of 24.87 seconds, beating the record that was set in June 1979. He broke this record twice this summer, with this being his best time. Also on July 13, Brandon swam the 50-yard Freestyle with a time of 22.95, beating the record also set in June 1979. This season, Brandon also bested the 100-yard Individual Medley record set in July 2011, with a time of 56.60 seconds.
Brandon Fabian is a rising sophomore at South County High School. On Saturday, July 27, Brandon will be swimming Freestyle, Butterfly and Individual Medley in the CSL Blue Divisional Meet.