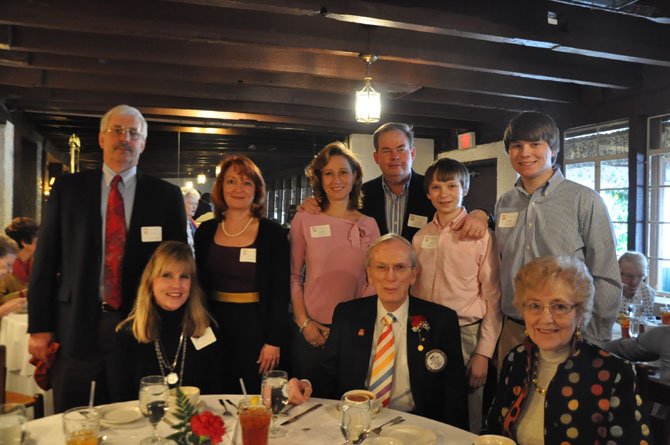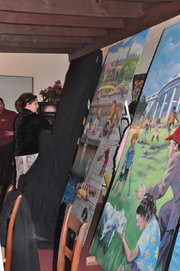 The Potomac Rotary Club unveiled commissioned murals on Feb. 20 to be installed at the Children's National Medical Center in honor of Dr. John L. Sever, a founder of the Polio Plus effort of Rotary International to eradicate polio throughout the world.
Sever has been a lifelong advocate for children's health, and has been responsible for the care of treatment of children with infectious diseases at Children's National.
The unveiling was held at the club's meeting at Normandie Farm Restaurant. Joining in the event was Tina Lassiter, director of Creative and Therapeutic Arts Services, Children's National, and Heather Buggee, founder and executive director of "Splashes of Hope," which produced the murals.
The murals were commissioned by Potomac Rotary, and also were supported by additional Rotary Clubs in District 7620, as well as individual Rotarians.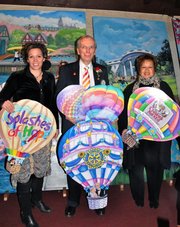 Sever is a member of Potomac Rotary, joining in 1964, serving as president in 1969-1970, and as Governor of Rotary District 7620 (DC and Central MD) in 1978-1979. As a founder of Polio Plus, he has held numerous posts with RI for the world-wide project. He has also served as the RI representative to the World Health Organization, the Pan American Health Organization, and to the U.S. Congress.
"Splashes of Hope" works with hospitals and institutions to facilitate healing through art. The artwork serves as a therapeutic distraction for children during exams, medical procedures and recovery.