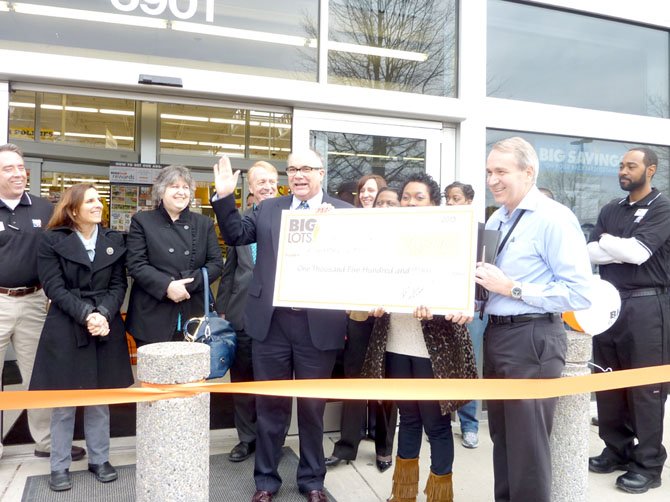 Closeout retailer Big Lots officially opened its newest store in Alexandria's West End March 1 with a ribbon-cutting ceremony featuring Big Lots executives and local city officials.
During the grand opening celebration, Big Lots district manager Fred Galzerano presented a check for $1,500 to Samuel Tucker Elementary School principal René Paschal. Paschal was joined by several members of the School Board including board chair Karen Graf.
"It's great to have a new store in the neighborhood," said state Sen. George Barker (D-39), who officially cut the ribbon to open the 19,300 square-foot renovated facility. "And it's wonderful to have Big Lots develop a partnership with Samuel Tucker."
Dozens of shoppers lined up for the opening of the new store, which is located opposite Landmark Mall in the former Best Buy facility. Big Lots is open seven days a week and provides discount and closeout merchandise. For more information, visit www.biglotswholesale.com.