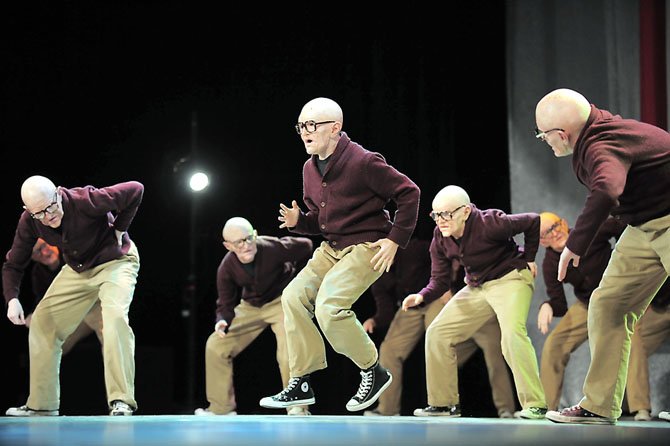 Despite being three-time national champions, the West Springfield Dance Team coaches weren't taking anything for granted going into the 2013 NDA Nationals competition. "We didn't think we'd win Nationals," said coach-choreographer Tara Perez. "We're very critical of our routines and every year is a completely new place."
The routine this year—simply titled "Old People" —exceeded expectations and helped the squad capture a fourth consecutive national title at the National Dance Alliance National Championship, held March 9 and 10 at the Hard Rock Live in Orlando, Fla.
With a final composite score of 9.671, West Springfield won first place in the category Large Varsity Hip Hop, and received the additional distinction of Superior Showmanship.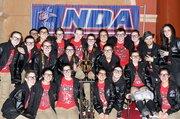 THE WORLD WAS INTRODUCED to the talented and highly skilled organization in early summer 2011, when their performances aired on the sixth season of popular talent-reality television show "America's Got Talent." Their technically precise and expressive group choreography, coupled with a provocatively dark and sinister wardrobe, propelled them to finish in the show's top 10.
"At the time, it wasn't what everyone was doing," said Jason King, co-coach-choreographer and an auto technician by day. Working with darker subject matter, such as themes from "The Matrix" and the Joker from "The Dark Knight," he "gets the creative juices going."
Developing all aspects of the performance in a unique way is key to staying ahead of the curve for King and Perez, a geometry teacher at Robinson Secondary School. "It's more about the music, the story, the character," said King. "[The darkness] affects people, more than the traditional cheery. It's a performance, it brings the audience in."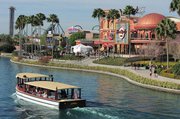 THE 2013 ROUTINE WAS A DEPARTURE from the dark depths of AGT. In "Old People," the dancers take the stage as darkly hooded figures—yes, the audience thinks, more of the same—only to reveal themselves seconds later as identically clad in khaki pants, burgundy cardigans and eerily realistic old man masks.
Cue a remix of Chubby Checker's "The Twist" and the frenzied sock hop is on. "We wanted to do something completely new and different," said King. "We didn't know how people would respond, if we'd hear crickets. Our first time at competition, the audience loved it.
"We just felt it was time," he continued. "You want to be remembered; you can't fit in, fall into that mold of predictability."

The continued success may sound like a fairy tale, but the co-ed team's work ethic is very real. They train under the mantra of "earned not given" and practice nine months out of the year, three hours a day, five days a week. Sunday practices get added as competitions get closer.
"It's a full-time commitment," said Perez. "But we've never had any dancers miss or be late—they're so dedicated and committed to our team."
"They understand our vision, they trust us," added King. "We're big on character. People think we get sponsored, but we fundraise and earn everything we get, every cent. We tell [the team] every day: no one's ever going to give you anything. They understand it."
FOR PEREZ AND KING, their passion as dancers and perfectionists drives each routine—and the dancers performing it—to an elite level. According to King, it's typical for the pair to spend upwards of six hours a day fine-tuning music mixes, "dissecting" steps and in some cases, starting over. "It's never really right, or done," he said.
And all for how much dancing, exactly? Two minutes, 15 seconds, start to finish. "For all this, you drive yourself crazy," King commented on the ratio of preparation to production. But for those brief moments, he said, "nothing else matters. All the blood, sweat and tears. There's no crowd, lights or trophies. Everything else will fall into place."
And when it falls into place four times in a row, it's a beautiful—not dark—thing.