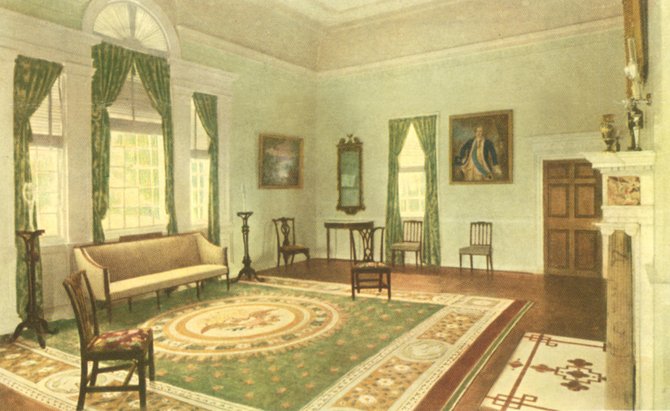 Other Partners in Preservation Grants
Metropolitan African Methodist Episcopal Church, Scott Circle: $90,000 to restore stained glass windows on church's primary facade.
Carter G. Woodson Home National Historic Site, Shaw: $75,000 to rebuild front and rear façade in order to stabilize home for public access.
Colvin Run Mill, Great Falls: $75,000 to bring the 18th-century grain elevator into working order.
Greenbelt Theatre, Greenbelt: $75,000 to renovate art deco lobby.
Sixth & I Historic Synagogue, Mount Vernon Square: $75,000 to repair and preserve a dozen of the synagogue's stained glass windows.
LAMB at Military Road School, Brightwood: $60,000 to repair exterior of school building including columns and cupola.
All Souls Church Unitarian, Adams Morgan: $50,000 to repair historic bell tower, including clock, stonework and windows.
Congressional Cemetery, Barney Circle: $50,000 to replace and reconstruct a row of 26 mausoleum vault roofs.
Dumbarton Oaks Park, Georgetown: $50,000 repair garden's original built structures including viewing platform, stone houses and retaining wall.
GALA Hispanic Theatre at The Tivoli, Columbia Heights: $35,000 to restore three ornate interior domes.
Meridian Hill Park, Columbia Heights: $50,000 to stabilize and repair exposed aggregate concrete grotto.
After all the votes were counted, George Washington did not win — at least not this time.
The historic plantation estate that was once home to America's first president was beaten by the Washington National Cathedral, the neogothic Episcopal church that was badly damaged in an earthquake back in 2011. The contest was an online voting scheme called "Partners in Preservation," organized by the National Trust for Historic Preservation and funded by American Express. Fortunately for the Mount Vernon Ladies Association, however, second place had its own reward — $100,000, which leaders at the estate say they will use to restore the large dining room.
"The D.C. Metro region has shown a true sense of community through its spirited support of their local historic places," said Timothy McClimon, president, American Express Foundation in a written statement. "We hope the Partners in Preservation funding is just the first step in ensuring that these cultural sites are accessible for many years to come."
For three weeks, leaders at Mount Vernon urged supporters to "Vote for George." The estate was one of several buildings, icons and landmarks that were in the running to receive funding. For the first time, the Partners in Preservation contest this year emphasized voting by social media, including Facebook, Twitter, Foursquare and Instagram. Overall, the National Trust for Historic Preservation and American Express will pump $1 million in funding to preserve historic buildings throughout the metropolitan area.
"It has been inspiring to see the tremendous support local preservationists have shown their favorite historic places in the Washington area and a pleasure to bring this program to the Trust's hometown," said Stephanie Meeks, president of the National Trust for Historic Preservation. "In the months to come, we look forward to sites undertaking preservation projects in our backyard with Partners in Preservation grant funding and using the promotional tools and resources they have gained from the program."
Leaders at Mount Vernon say they will use the $100,000 to renovate the large dining room on the north edge of the estate, a space sometimes called "the new room" because it was the last addition Washington made to the structure. The Palladian window needs carpentry repairs and investigation to discover what is causing the baseboards under the window to sink. And the hearth beneath the mantlepiece is cracked and needs to be lifted and repaired. The renovation will also feature a thorough documentation.
"The New Room has never been fully documented, and we plan to use photography and laser scanning to capture the architectural details and overall space," wrote Esther White, director of historic preservation and research in an outline of how the money will be spent. "Documentation becomes crucial should a disaster strike and also would allow us to share this amazing space with a large audience online."
The room has not been restored since 1981, so it's been more than 30 years since it was last cleaned and repainted. Conservators stared phase one of the restoration by focusing on the ceiling, removing the cobwebs and dust. Then the wallpaper was reattached in places where it had become undone. Next, layers of modern paint were removed in some parts of the room, and syringes were used to take samples from the walls to create an exact replica of the paint Washington used in the room. Phase two, funded in part by the Partners in Preservation grant, will begin by documenting the room.
"We'll have very accurate measurements of everything that's here," said White. "And then our architectural paint conservators will be coming back in the fall and they'll be putting paint on the wall exactly as it was done 200 years ago in the 18th century."