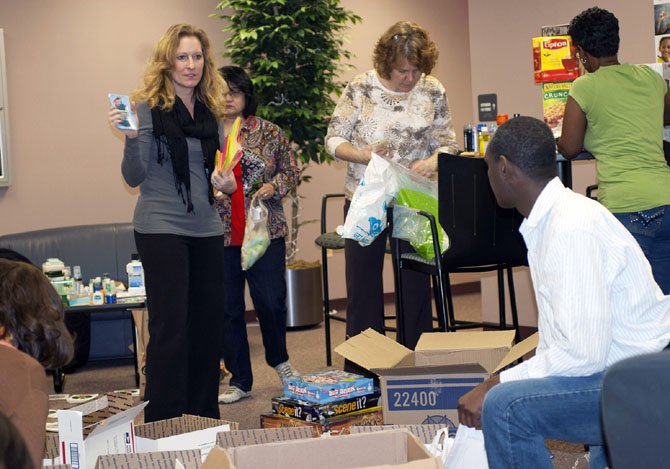 A group of counseling students got to experience a therapeutic technique while also helping service men and women serving in Afghanistan.
Graduate students in the Pastoral Counseling program at Marymount University in Arlington assembled care packages for U.S. troops as part of a community service requirement. One of the project's goals was to teach the future therapists how altruism can have long-term mental health benefits.
"The research has shown that if a person goes outside of themselves to help others it can be a therapeutic experience, especially for those who have depression or other mental health challenges," said Lisa Jackson-Cherry, Ph.D., chair of the Department of Counseling and founder of the Pastoral Counseling program. "We want students to experience what a client would experience."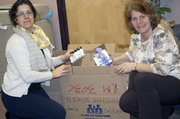 Students are required to perform 30 hours of community service as part of their program. The class of 11 students formulated, planned and implemented the task. "I think everyone thought of the assignment as not just a project we had to complete, but a chance to actually, in some small way, let men and women in the military know that people here at home do appreciate their service and sacrifice," said Annandale resident Nina Angeles.
The students collected an array of items like games, magazines, books and DVDs. They gathered nearly enough items to fill their classroom and exceeded their professor's expectations. "I was expecting five or six boxes, but it became more than what the entire university could have put together," said Jackson-Cherry.
"We had almost a roomful of supplies. The students solicited from their churches and from family members across the country."
Pastoral counseling students learn to incorporate spirituality into their work with clients.

They wrote personal letters to the troops and included information on stress relief practices like meditation and breathing exercises. "We could not help but feel for the brave men and women who … face stressful and sometimes traumatic situations away from home," said doctoral student Maya Georgieva of Alexandria. "… It was essential that we send notes of encouragement and support."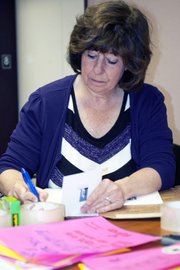 Jackson-Cherry said the most powerful learning experience came when she delivered the boxes to a VFW Post in Maryland: the feeling that comes from seeing the impact benevolence has on others. "The place was packed for lunch, and I was planning to slip in the back door and drop off the boxes," she said. "There were veterans there from World War II and Vietnam … they became teary-eyed as they were telling me stories of how the acts of strangers had impacted them when they were serving overseas. It was quite touching. I wish the students could have been there to see how their acts of kindness touched so many more people than they would have thought of."
The students did get an opportunity to experience gratitude first-hand, however, when the military unit that received their supplies wrote a thank you note to the class. "The unit was overwhelmed by the generosity and the kindness of strangers, especially because they were away from their families," said Jackson-Cherry.