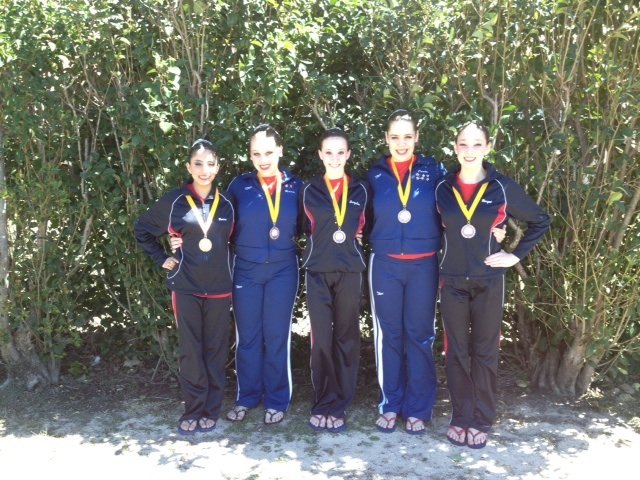 The Northern Virginia Nereids synchronized swimming team qualified for the Age Group National Synchronized Swimming competition after a successful showing at the South Zone Region A Regional Competition in Washington, D.C. the weekend of May 3-5. The swimmers that will be heading to Riverside, Calif., at the end of June for the national competition are Monica Olivo and Connie Polnow (Lake Braddock Secondary School); Jackie Hafner (Robinson Secondary High School); Margot Baden (Woodson High School); and Mikaele Voegele, Angel Oh and Alex Marini.
The Nereids' novice and intermediate programs have emerged as among the strongest in the region, as the team took first place in the novice category and second, third and fourth places in the intermediate category of the regional competition.
The Age Group program also made a successful showing, taking first place in all of their respective routine events and sweeping the compulsory element category.
The Annandale-based team practices at Wakefield Recreational Center. Team members range from age 8-16 and compete in various skill divisions.
Coach Rachel Morris invites those interested in trying out synchronized swimming to join the Summer Synchro class on Tuesdays and Thursday evenings from June 11-20.  The Annandale-based Northern Virginia team practices at Wakefield Recreational Center.
For more information about the Northern Virginia Nereids, go to www.nvnsynchro.org or email president@nvnsynchro.com.