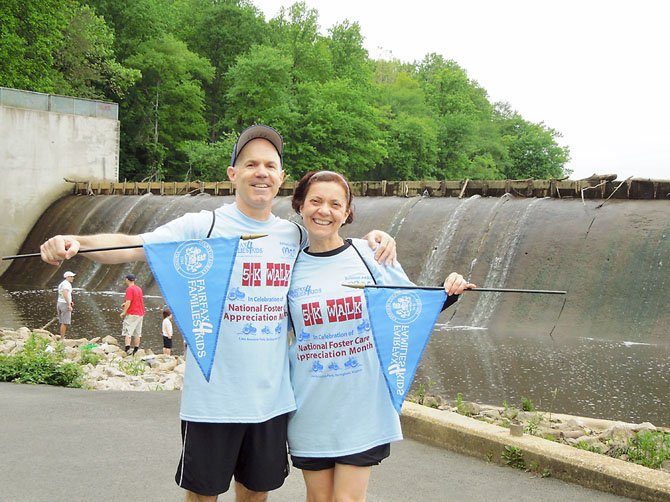 They walked, ran or rode trikes, all in celebration of foster families at Lake Accotink Park on Saturday, May 18.
Co-sponsored by Fairfax Families4Kids and BeFriend-A-Child, two Fairfax County foster-mentoring programs, the seventh annual 5-K Walk drew dozens of participants, including Lee District Supervisor Jeff McKay.
Photo Gallery
5K walk at Lake Accotink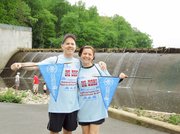 Click Photo for Flash
"The 5K walk was special this year because we were able to educate the community on the benefits of foster care and adoption," said Andrea Stephenson, coordinator of BeFriend-A-Child. "It was also special because this was a demonstration of how powerful the community can be when there is collaboration for a good cause."

Pastor King Rhodes, founder of His Church International Christian Center of Springfield, kicked off the annual event with an inspirational pep talk aimed at foster children.
"My message to the teens who are in foster care is that it's important to always remember you are not a mistake; you are unique and you have a purpose in life," King said. A former foster child, King has been a long-time supporter of FairfaxFamilies4Kids and organized the group's first 5K walk in 2006, enlisting the help of rapper Run DMC, who grew up in foster care.
"What I do for the foster teens is because I genuinely care. I do it wholeheartedly, without any strings attached," Rhodes said.
"Pastor Rhodes has a unique understanding of the challenges faced by our teens in foster care," said Beverly Howard, director of FairfaxFamilies4Kids. "It was a truly special day for everyone who participated."
For more information on FairfaxFamilies4Kids, go to www.fairfaxcounty.gov/ncs.fairfaxfamilies4kids.htm.
For more information on BeFriend-A-Child, go to www.fairfaxcounty.gov/dfs/childrenyouth/befriendachild.htm.