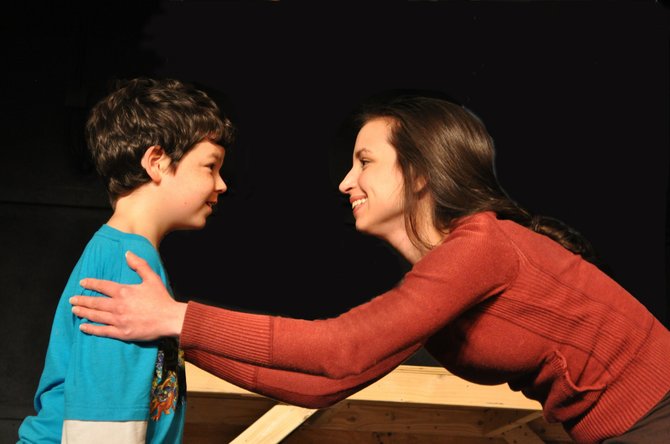 It is that most wonderful time of the year; Christmas is coming. And the Providence Players have "a new fresh approach to that Holiday icon, 'A Christmas Carol'," said Brian O'Connor. "The Players have found a new adaptation by Janet Allard and Michael Bigelow Dixon that will give families great enjoyment along with being a new take."
O'Connor described the production as "something like a traveling repertory theater company would produce as actors take on several roles, all to give the audience enjoyment." The dialogue is taken directly from the Dickens' novella. His cast includes several actors originally from the United Kingdom who will have accents most fitting and real.
The "very active set will look like a large three-dimensional Advent Calendar," added O'Connor, with lots of doors and windows that open providing scenes and action. Even the walls may be moving.
You know the Charles Dickens' timeless story, written over 150 years ago and still modern in its outlook. On the eve of Christmas, Jacob Marley, and the ghosts of Christmas Past, Present and Yet to Come confront the tough-minded Ebenezer Scrooge (John Barklay Burns) hoping to help him change his ways. It is a story of transformation and redemption.
There are a number of children in the 16 member cast; several are new to the Providence Players. Tyler Demille (Tiny Tim) is a second-grader at Greenbriar East Elementary School making his debut. Tyler is no stranger to being in front of an audience. As a leukemia survivor, Tyler has had the opportunity to share his story several times for the Leukemia Lymphoma Society (LLS) and the Young Hearts. He was the 2011 LLS Light the Night Honored Hero and the 2012 LLS Pennies for Patients Honored Hero.
Where and When
The Providence Players and "The Young Hearts" present, "A Christmas Carol" at James Lee Community Center Theater, 2855 Annandale Road, Falls Church. Performances Dec. 6-15. Tickets: $17. Call 703-425-6782 or visit http://www.provid....">www.providencepla....
Note: The Young Hearts Foundation (http://youngheart...">http://youngheart...g/ ) is a 501(c)3 charitable organization established at WT Woodson High School in 2009.
Stephanie Marinova is marking her debut performance. She is a fourth-grader at Woodburn Elementary School. Ethan Phillips is a seventh grader at Frost Middle School. Brendan Dure is a fifth-grader who has performed at Harmonia School of Music & Art in Vienna and Kyleigh Friel, 10 years old, has performed with the "Joy of Dance." Bron Pedulla-Smith, a sophomore at WT Woodson High School, is working the sound board.
Beyond the enjoyment of the show, this is to be "Great Theater for a Great Cause." Proceeds will benefit The Young Hearts dedicated to improving the lives of young people affected by long-term illness.