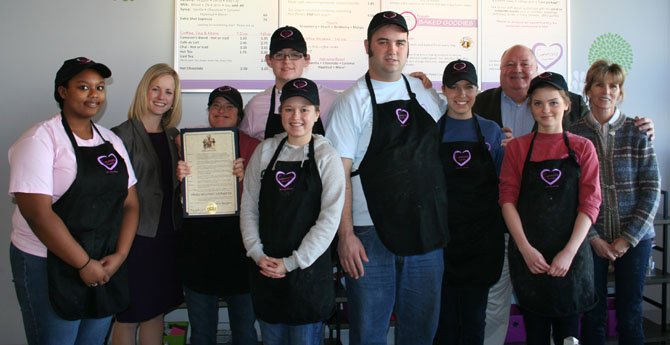 The City of Fairfax and the Central Fairfax Chamber of Commerce encourage shoppers to support local small businesses this holiday season by shopping at such stores on Small Business Saturday, Nov. 30. The city is full of small businesses that offer unique services and products. One such business is Cameron's Coffee & Chocolates on Fairfax Boulevard.
Many small businesses are launched because someone has a passion — whether it be for spices, stitching, books or gaming. Cameron's Chocolates was launched by a couple to support their daughter Cameron's passion for baking and chocolate — and to help their daughter, who has intellectual disabilities, to support herself. Additionally, at least half of the employees of Cameron's Coffee & Chocolates have intellectual disabilities.
Small businesses shoppers can stay close to home and support their favorite small, local businesses on what is considered the busiest shopping weekend of the year.
Additionally, merchants can visit the Small Business Saturday website (https://www.americanexpress.com/us/small-business/Shop-Small/) to find ways to attract and encourage local patronage of their smaller stores, including use of signage, social media and word-of-mouth.
Shoppers are encouraged to get familiar with the city's small businesses beforehand: take a look at your favorite neighborhood shopping centers, as well as those across town, to help you make up your holiday lists and shopping guides.
While you're out, find a new favorite among the city's many dining establishments to help you keep your stamina for shopping excursions.