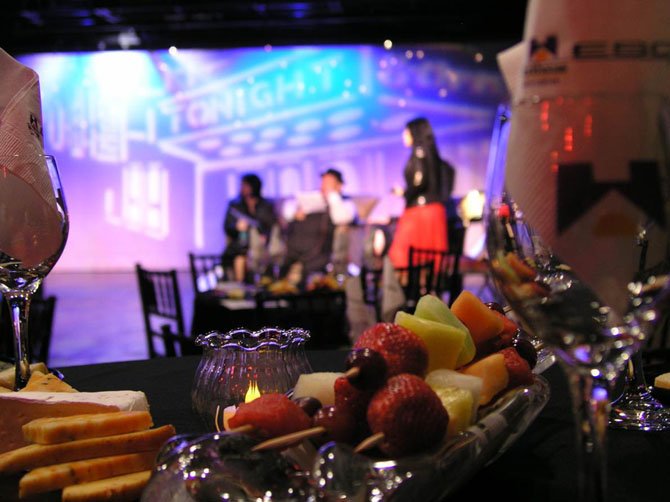 "We are always looking to bring audiences quality entertainment. For Halloween we are delighted to present something very special, a haunted cabaret," said Joseph Wallen, director, Workhouse performing arts. What better place to celebrate a holiday known for its teasingly frightful outlook, than the now readapted Workhouse prison built 100 years ago.
Working with Pandemonium Theatrical, a cast of six veteran singers and a musical accompanist, will present a cabaret performance with a Halloween flavor and flair. Each of the songs will have some connection to Halloween, infamous villains and just general frights.
There will be a spotlight on the music of local talent and composer, Matt Conner, whose original musical, "Nevermore," was an interpretation of Edgar Allan Poe's best known poems, stories and characters. Set to a contemporary score, "Nevermore" with book by book by Grace Barnes premiered at Arlington's Signature Theatre and has been performed at Falls Church's Creative Cauldron.
Under the direction of veteran performer Jeff Davis (Alexandria) who has appeared throughout the area at venues including the Lazy Susan Dinner Theater and the Workhouse, the performances will include pianist Jacob Kidder who has provided the musical power for many Workhouse cabaret performances.
Singers will include popular Workhouse cabaret veterans Barbara Lawson (a recent Workhouse Rising Star Featured Performer), Linda Rose Payne, Mary Payne (Springfield) and Karissa Swanigan-Upchurch (Manassas). Two talented newcomers will include Priscilla Cuellar, who has performed at Arlington's Signature Theatre and Helen Hayes recipient Michael Sharp seen at Alexandria's Metro Stage.
The "Haunted Cabaret" song list is expected to include the likes of: "Hello Little Girl" ("Into The Woods"),"I Know Things Now" ("Into The Woods"), "Off With Her Head" ("Wonderland"), "Toucha Toucha Toucha" ("Rocky Horror"), "I Know It's Today" ("Shrek"), " Little Girls" ("Annie"), "One Normal Night" ("Addams Family"), "Death is Just Around The Corner" ("Addams Family"), "Music of the Night ("Phantom") and "No Good Deed" ('Wicked") and more, along with songs from "Nevermore."
The cast of singers described the "Nevermore" songs this way: Cuellar said, "the music and melody ("Dreamland") are just so beautiful ... very moving." Swanigan said, "'Silence' is hauntingly beautiful." Lawson called "'Annabelle Lee' a gorgeous piece with varying levels of emotion."
"It will be the perfect way to celebrate the Halloween season," said Cuellar. It will be "an amazing evening of music and powerful singing," added Swanigan.