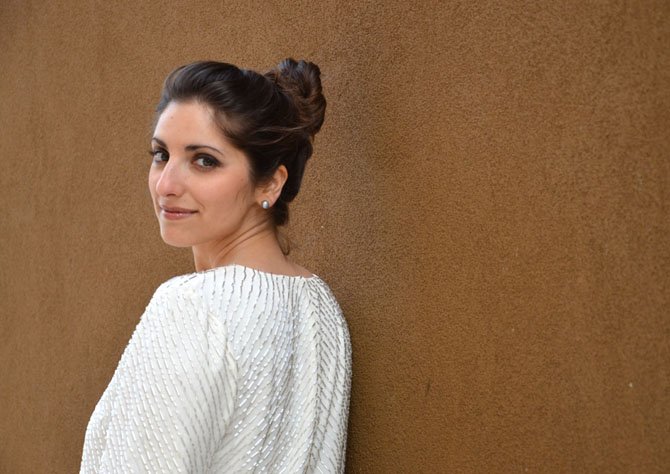 Live cabaret is now a regular mainstay at the Workhouse. "The intimate and very population cabaret-style performances regularly sell-out" according to Joey Walden, Workhouse Performing Arts Director. "The popularity of the series has drawn interest from DC talent, as a result the caliber of entertainment you may experience at the Workhouse rivals established metro area venues in the same genre."
Next up is a jazz and song-book standards performance with local talents, pianist Bobby Jasinski and vocalist Lena Seikaly. They have a large repertoire from cabaret standards to well-beyond, including works from Jasinski's CD "A Speck in Time" and Seikaly's CD "Looking Back." Both performers have received kudos from local jazz critics.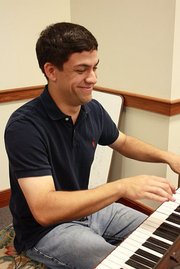 Jasinsky's "A Speck in Time" has 11 original works reflecting "different moods I had at the time of composing them." On her "Looking Back" Seikaly sings song first made famous by female jazz vocalists of the 1920-30s. She admires the likes of Ella Fitzgerald, Billie Holiday, Anita O'Day.
"I try to always go for a fresh approach in regards to arrangements of jazz standards," said Jasinski. "Going outside the box is sometimes frowned upon in today's music, but is highly encouraged in the jazz community." Some of his influences are John Coltrane and Wynton Marsalis, both of whom spread jazz further into the world.
"We as humans generally tend to adhere to norms and are comfortable with routine. Jazz is far from this," said Jasinski. "When jazz is performed, the music out pours all our emotions via improvisation and rhythm - the essentials. This unique art form cannot be manufactured in any other way."
"I want the listeners leaving the Workhouse show in an elated mood. Music is the universal language...I want listeners leaving with a smile on their face and hopefully wanting to hear more of the same in the future," said Jasinski.
"I hope that listeners will fall in love with a tune they've never heard before, whether it be an original composition of Bobby's or mine, or an obscure tune from the '20s or '30s! There is nothing I love more than sharing this wonderful music with others," said Seikaly.
As cabaret performances are now a successful "signature piece" at the Workhouse, Wallen indicated that the future is bright. The Workhouse may expand beyond the regular monthly series.